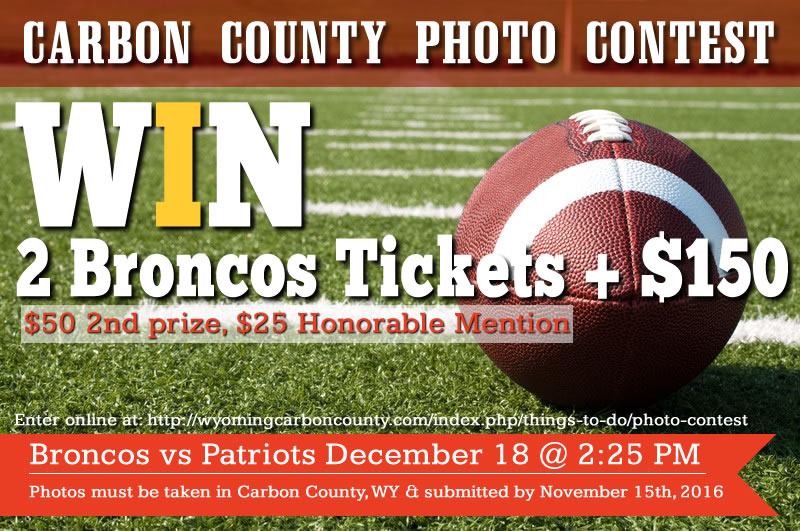 The Carbon County Visitors Council invites you to participate in the Carbon County Photo Contest, celebrating the beauty and uniqueness of Carbon County, Wyoming.

The winner will receive 2 Tickets to see the Broncos vs Patriots on December 18th and $150.00, 2nd Prize will receive $50.00 and $25 to Honorable Mention. Winners will also have their photo featured on the Carbon County Visitors Council web site and select photos may appear in ads and marketing materials to help promote the county! Both amateur and professional photographers are welcome to participate. Photos may be submitted in digital format or in printed version; see contest rules for details. Please read all the photo contest rules before entering. Only one submitted photo per photographer will be considered for prizes & photos must be taken in Carbon, County, Wyoming.
Photos should be submitted by November 15th, 2016 to allow time for judging and ticket delivery.
Photos containing recognizable people must be submitted by regular mail and accompanied by a signed model release form.

• Photo Contest Rules 
• Model release form 
• Printable entry form.