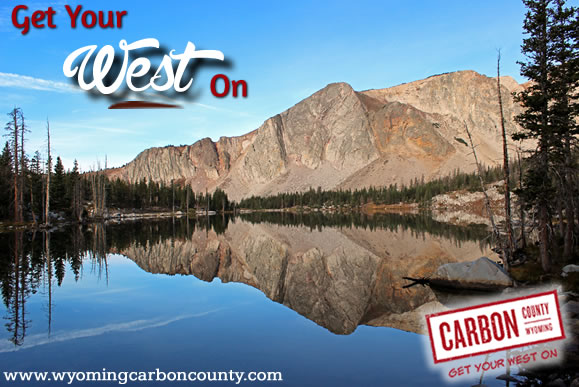 Get YOUR West On in Carbon County, Wyoming!
Ready - Set - Explore
When you travel Wyoming, find it all in Carbon County!  Come out and visit this summer. Carbon County summer activities include hiking, fishing, rafting, golfing, hot springs soaking, local events & fabulous lodging options! Explore the site to learn more.
Some of the finest places in Carbon County can be accessed by hiking one of our hundreds of miles of hiking trails. The Medicine Bow National Forest is a prime location for hiking. There are also 5 wilderness areas in the Carbon County region. Wild mountain flowers dot trails along the Great Continental Divide and the Snowy Range. Grab your gear and head out on one of our hiking trails for some exciting western adventure. Hiking is one of the best ways to spot wildlife. Visit mountain lakes, crystal clear streams and secret fishing holes. Wyoming's terrain can be rough and the weather can change fast so make sure that while you enjoy our sweeping natural landscape you come prepared with plenty of water, warm clothes, a compass and a topographic map.

For more information about hiking and trails in the Medicine Bow Forest click here. Visit Website
For more information on wilderness areas click here. Visit Website
Links to more trail information: Visit Website
Link to Seminoe State Park Hiking Information: Visit Website