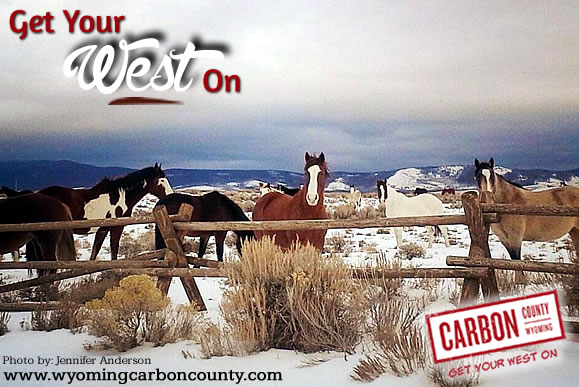 Get YOUR West On in Carbon County, Wyoming!
Ready - Set - Explore
When you travel Wyoming, find it all in Carbon County! Come out and visit this winter. Carbon County activities include hiking, fishing, nordic skiing, snowmobiling, hot springs soaking, local events & fabulous lodging options! Explore the site to learn more.
Our new video library takes you on a tour through our fantastic scenery, wild places, area museums, communities and culture. A great resource for visitors and residents alike.
Bottle Creek Tails Drive west of Encampment for approximately 8 miles on Wyoming State Highway 70. Go past the Forest Boundary to the large parking lot (on the west side of the highway) at the seasonal closure gate. The loop trails, which make up the Bottle Creek Trails, wind through aspen, lodgepole pine stands, and reclaimed clear-cuts. The trails provide a range of distances for skier. The trails are maintained to provide cross-country skiing and snow shoeing This trail is closed to motorized use. Restroom facilities are available. Beginner – Expert trails available. Visit Website

Brush Creek Trails
Take Wyoming Highway 130/230 south of Saratoga approximately 7.5 miles. Turn onto Wyoming Highway 130; drive east for approximately 14 miles to the Brush Creek Visitor Center. The trailhead is located just north of the visitor center. Restroom facilities are available. Trail is closed to motorized use. The loop trails, which make up the Brush Creek Trails, wind through aspen, lodgepole pine stands, and reclaimed clear-cuts. The loop trails are maintained to provide cross-country skiing and snow shoeing. Beginner – Expert trails available. Visit Website