When it comes to vacation, I love a place that combines the outdoors with relaxation.
I had driven the scenic byway between Laramie and Rawlins, Wyoming before and knew that spending a few nights somewhere in between was a must. Surrounded by the Medicine Bow National Forest, I knew that Saratoga would be the perfect destination. Eliza and I headed out early, left the traffic and city behind for the mountains with our swimsuits and fly rods in tow.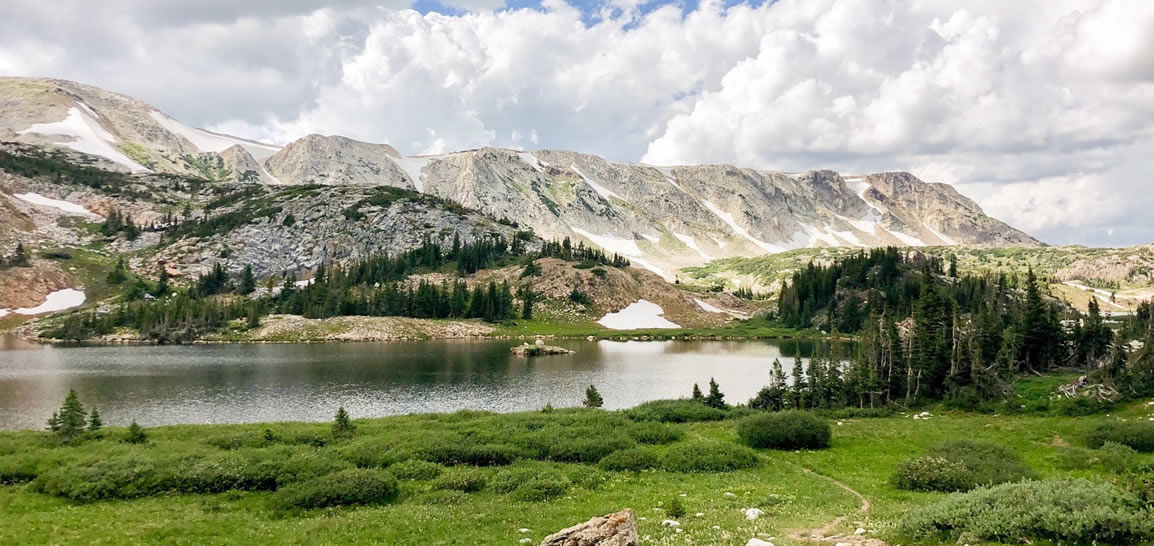 That drive, though
Heading northwest from Colorado, we found ourselves winding along the Snowy Range Scenic Byway. We couldn't help but pull off a few times and take in the beauty along the highway, and once to watch a moose wandering through a meadow! Spotting wildlife was such an incredible treat. Eventually we made it to Saratoga and checked into our digs for the weekend at the historic Hotel Wolf.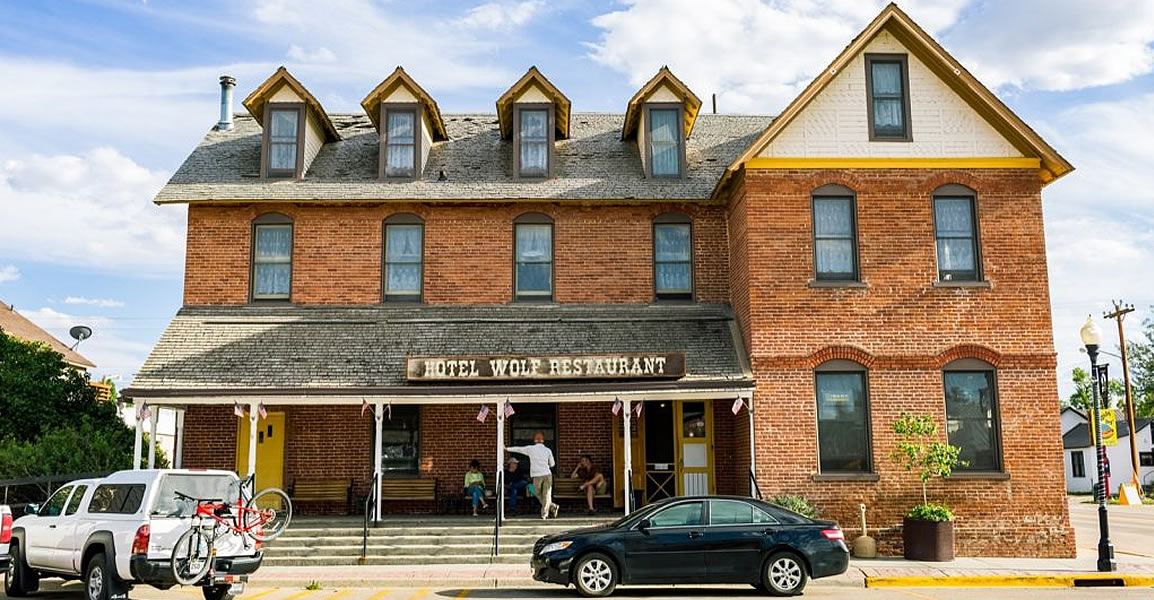 Downtown: it's small-town and super friendly
From our hotel, we could easily hit shops and restaurants around town. Across the street was a vast collection of authentic turquoise jewelry and vintage cowboy hats. On our walk to dinner, we passed a few different art galleries featuring local works.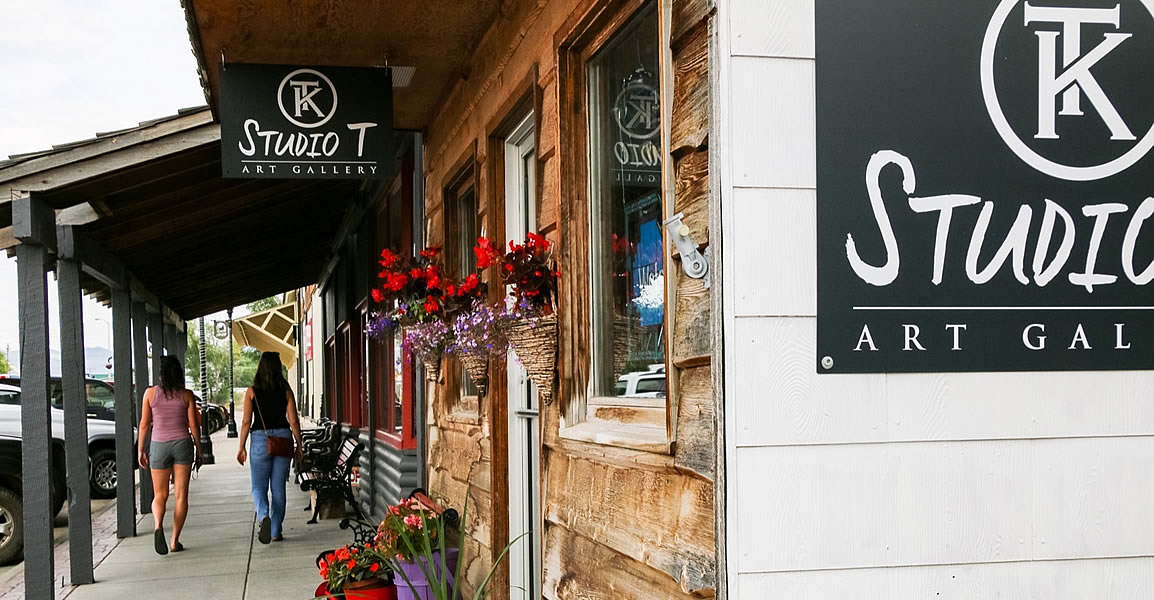 We approached Firewater Public House for dinner, and people were hanging out on their lawn playing games and sipping beverages. Eliza and I sat on the porch and listened to the river pass gently. A man grabbed the guitar inside and started strumming tunes. We were surprised with the diverse menu, offering scratch-made dishes and high quality food. The best part? Everyone we chatted with was super friendly and welcoming. They were excited to hear where we planned to fly fish and offered more recommendations than we could fit into a weekend.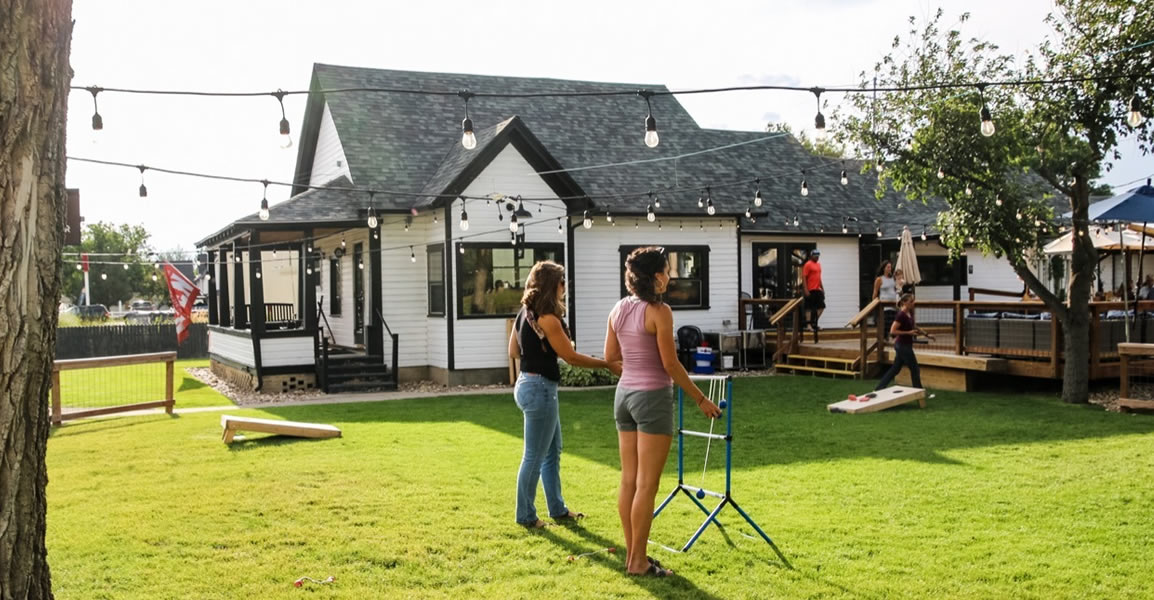 Hot Springs
Saratoga is a destination for many things, but namely its hot springs. Hobo Hot Springs is conveniently located downtown, open 24 hours and completely free to use! We stepped into our swimsuits, and though the main pool was a bit too hot for us on a summer day, we loved playing in the river where the hot and cold water meet. Eliza and I returned to the hot springs a few times throughout the weekend to relax after fishing—it was absolutely perfect!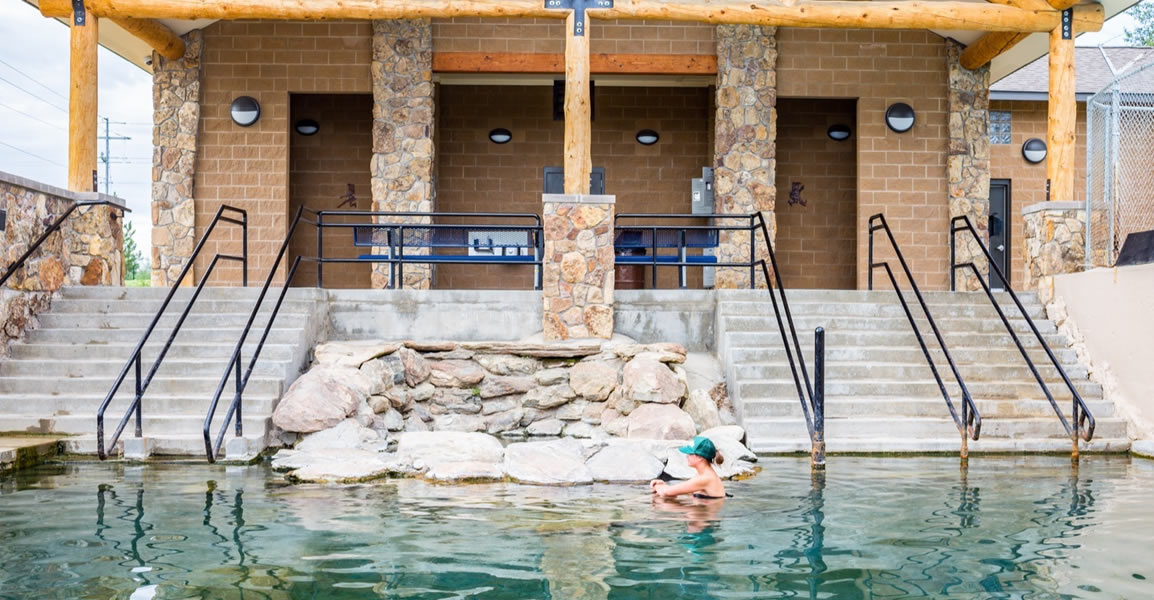 We caught fish!
Eliza and I are admittedly novice flyfisherwomen, so we hired Merry and Jane from Wyoming Women Anglers to show us the ropes. We were able to fish a variety of water, and we learned so much about the sport. We started at a scenic high alpine lake with the Medicine Bow Mountains as the backdrop. Next we moved onto a few small creeks before finally fishing the North Platte River from a boat. Each body of water presented a variety of exciting challenges and kept us on our toes. We caught beautiful brook trout in the small streams, and I even landed a large rainbow trout from the boat on our final day of fishing.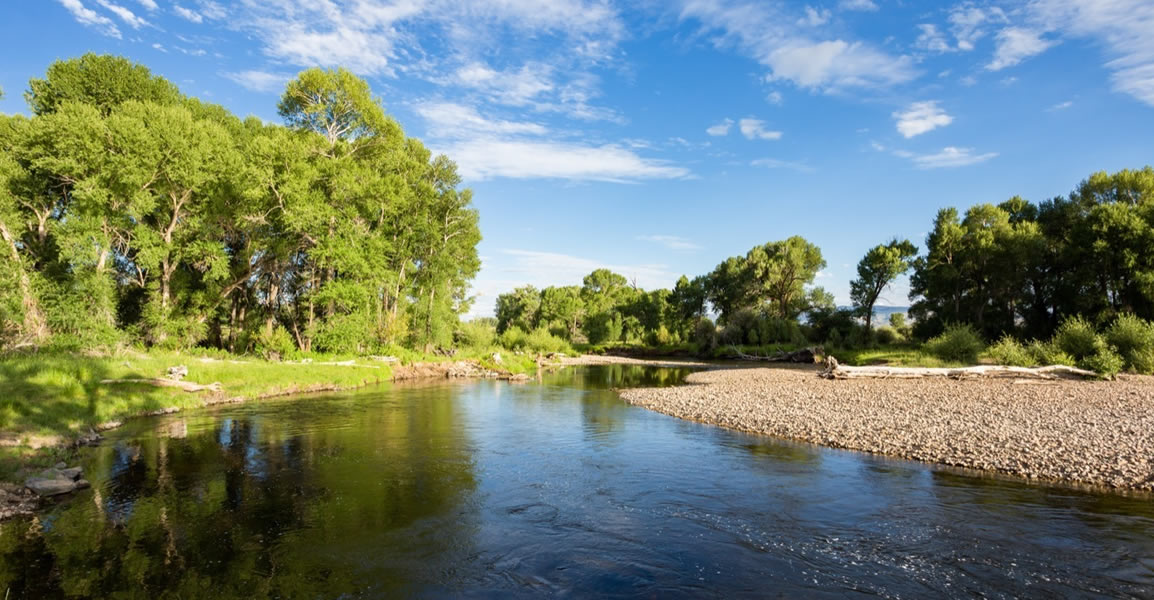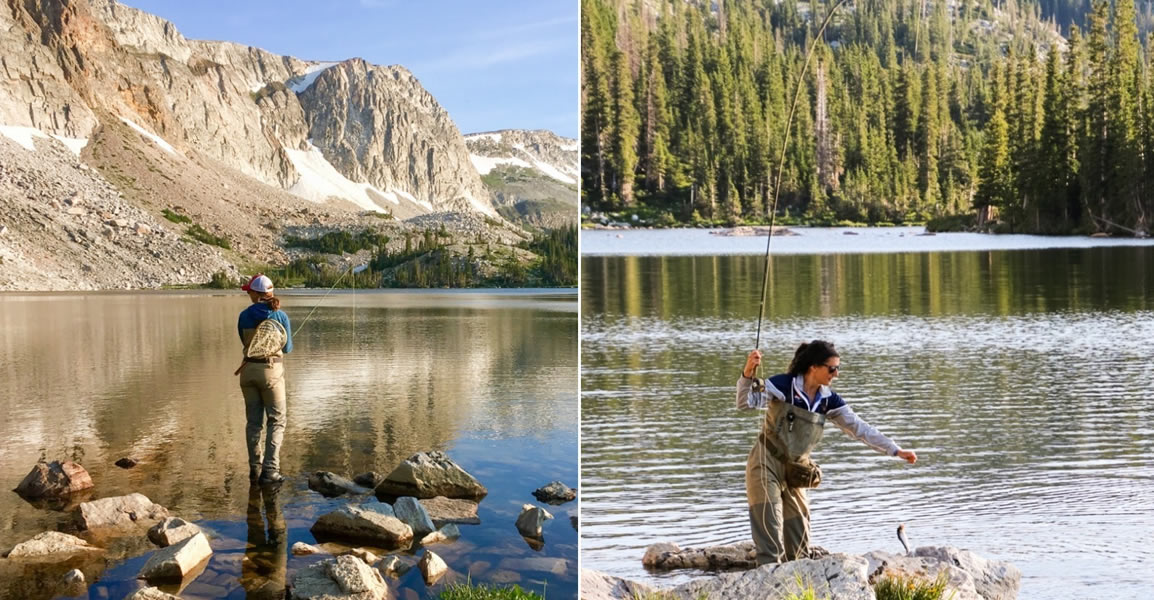 Saratoga is a gem in southern Wyoming! Eliza and I were immediately plotting our next trip to the area on the drive home, perhaps with our families on the next go-around. When we do return, we would love to stay at the Medicine Bow Lodge and Adventure Guest Ranch on National Forest land, which would put us even closer to our new favorite fishing holes. We visited the property after a morning of casting and were blown away by the beautiful lodge, the creek and forest that lie just outside the back door, and the appeal of a guided horseback ride into the pine trees and wildflowers. It seemed like the ideal home base for a family Saratoga vacation.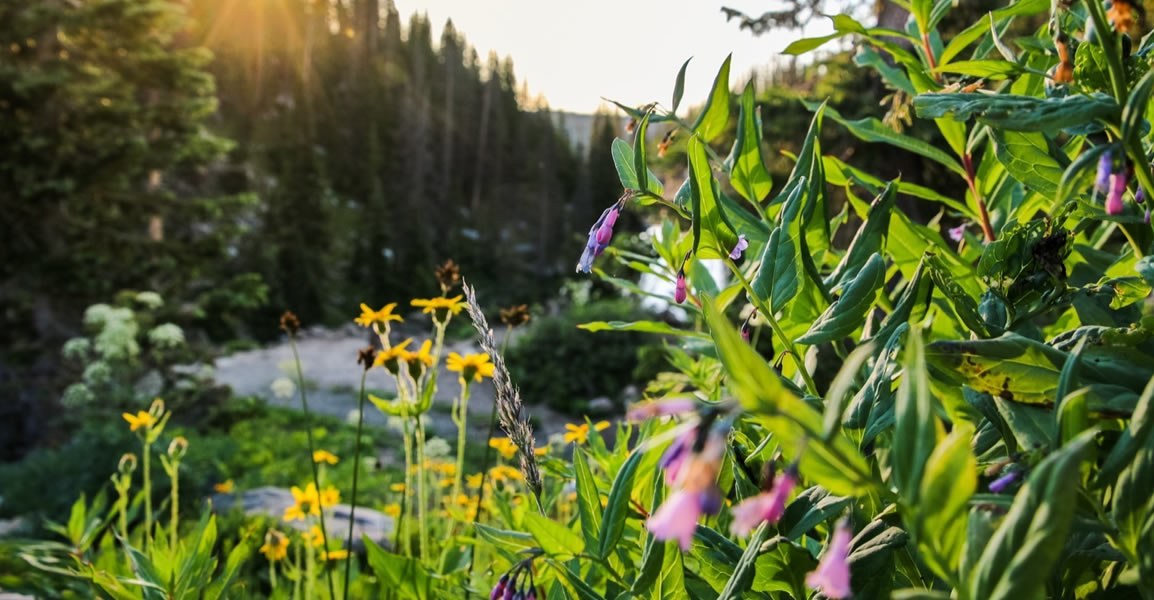 Want to learn more about adventures to be had in Carbon County, Wyoming? Read about history and culture, follow a loose itinerary, and learn about the incredible wildflowers in the area.
Want to translate this article into another language. Visit USA Parks: https://visitusaparks.com/escape-to-saratoga-carbon-county-wyoming