Baggs Highlights
Public Lands & Wild Horses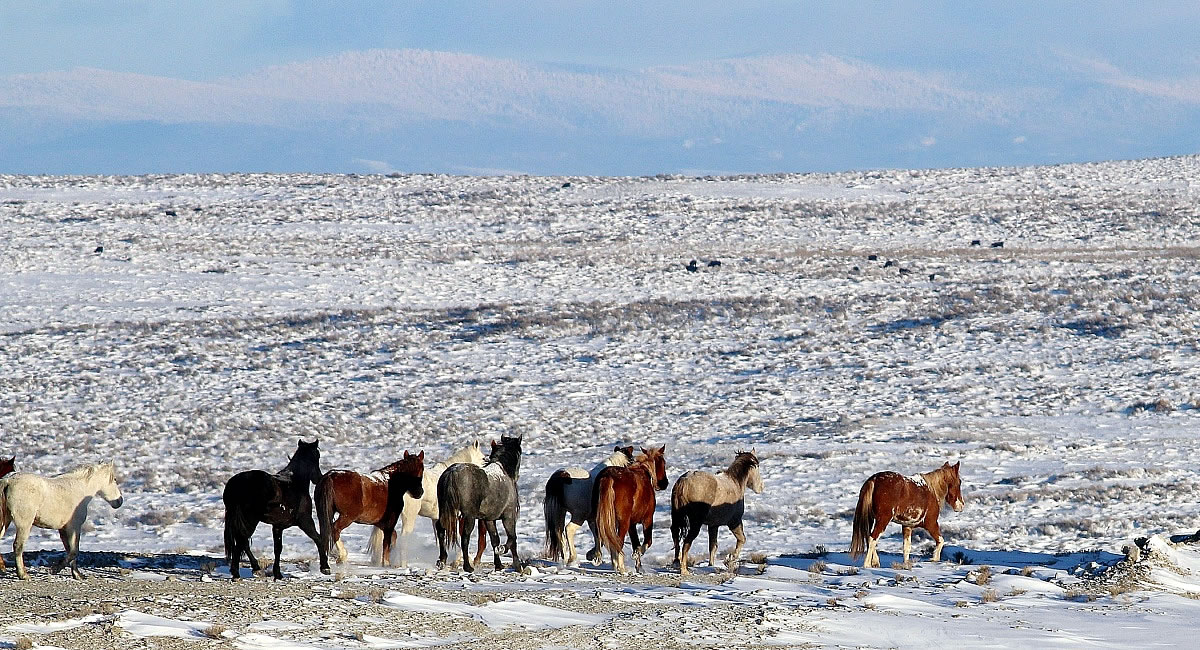 The Adobe Town Horse Management Area (HMA) is located in south-central Wyoming between Interstate 80 and the Colorado/Wyoming border. It encompasses 472,812 acres of which 444,744 are BLM-administered public lands. The topography of the area is varied with everything from colorful eroded desert badlands to wooded buttes and escarpments. In between are extensive rolling to rough uplands interspersed with some desert playa and vegetated dune areas. Elevation ranges from 6600 ft to 7800 ft along Kinney Rim, which forms the western boundary of the HMA. Some of the HMA is in the Adobe Town Wilderness Study Area. Other features in the area include the Cherokee Trail, the Haystacks, and Powder Rim.
Dad Stage Stop
Dad stage stop site is 24 miles north of Baggs on the west side of the highway.
The Boyer YL Ranch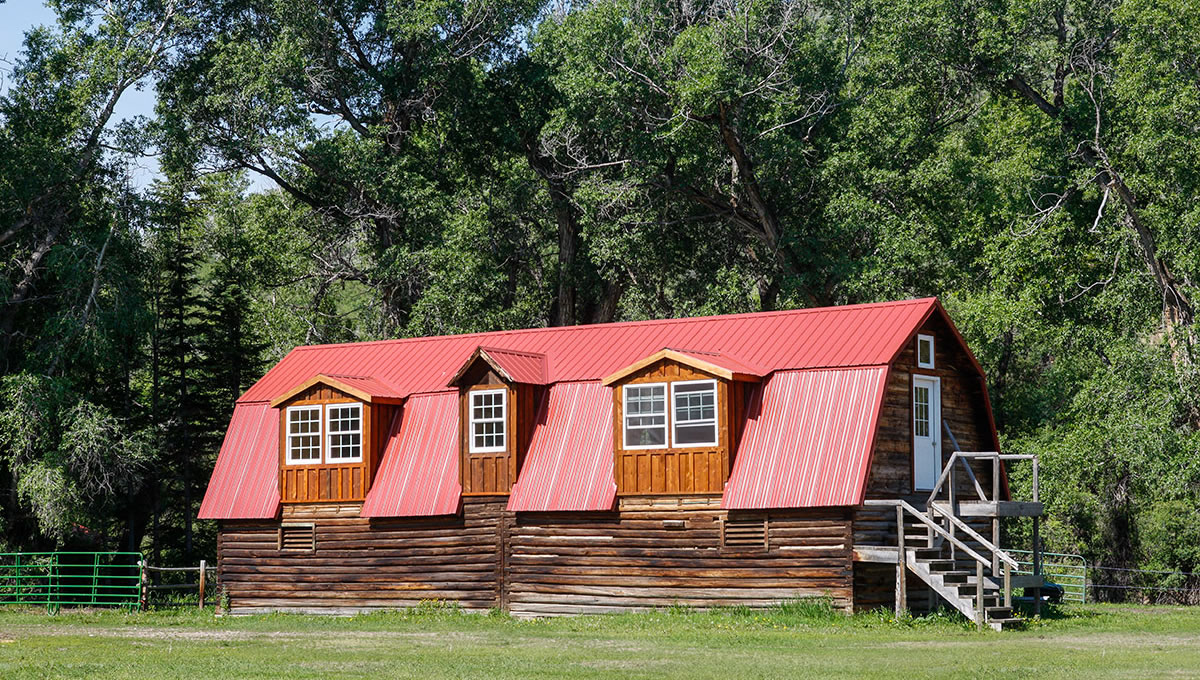 The Boyer YL Ranch has been a favorite guest ranch since 1926. Located along the Savery River in Southern Wyoming, close to the Colorado border this historic site offers accommodations for up to 18 people. Individual guests, groups and families are invited to enjoy horse back riding, tennis, swimming, hiking, mountain biking, fishing, gourmet cooking and more. We can also accommodate family reunions, seminars, workshops or just a group of your friends. For more information call 307-383-7778.
Battle Highway Scenic Byway & The Edison Monument
The Battle Highway along Wyoming's Highway 70 stretches across the Sierra Madre Mountains from Encampment to Baggs. The scenic highway is open Memorial Day through October. Historic sites along the way include Battle ghost town and the Edison Monument commemorating the place where, while fishing on Battle Lake, Thomas Edison got the idea for the first light-bulb filament. Battle Pass, on the Continental Divide, provides a sweeping view of the Sierra Madre Mountain Range. Traffic on the highway is light and wide shoulders make this an excellent bicycle route as well.
Outlaw Territory
Names as notable as Butch Cassidy and his infamous Wild Bunch, "holed-up" around the town of Baggs during the hay-days of the Old West. The Gaddis Matthews House, which still stands in the center of town, was known as a hang-out for Butch and his gang. Long after his reported death in Bolivia in 1909, local residents insisted that Butch made several visits to Baggs during hunting trips with friends in 1929 and 1930. Of course this is still hotly debated.
Hunting in Baggs
Hunt for elk, deer, antelope, water fowl and more in this beautiful high desert landscape. Public Lands around Baggs are abundant. Contact Wyoming Game and Fish for information on public hunting areas. Local Outfitters are also great ways to enjoy hunting in this region and will often provide hunters with access to private lands they might not ordinarily have access to. Local outfitters also have the experience to make you hunt successful.
---
Local Outfitters & Meat Processing in Baggs
Savery Creek Outfitters
307-383-7117
Provides a fully guided hunt from the time the hunter arrives until the hunter departs. We provide all game care in the field, and at the hunter's request will transport your game to the local meat processor. Comfortable cabins and a lodge where delicious home-cooked meals are served contribute to the homestyle hospitality of your stay. Hot showers and a pool table add to the comfort of your stay.
Snake River Processing & Taxidermy
307-383-6142
High quality taxidermy art, tanning and wild game processing. Also offering jerky, salami, horn plaques, and shipping. Guided hunting trips can also be arranged.