The CCVC Photo Contest winners have been selected!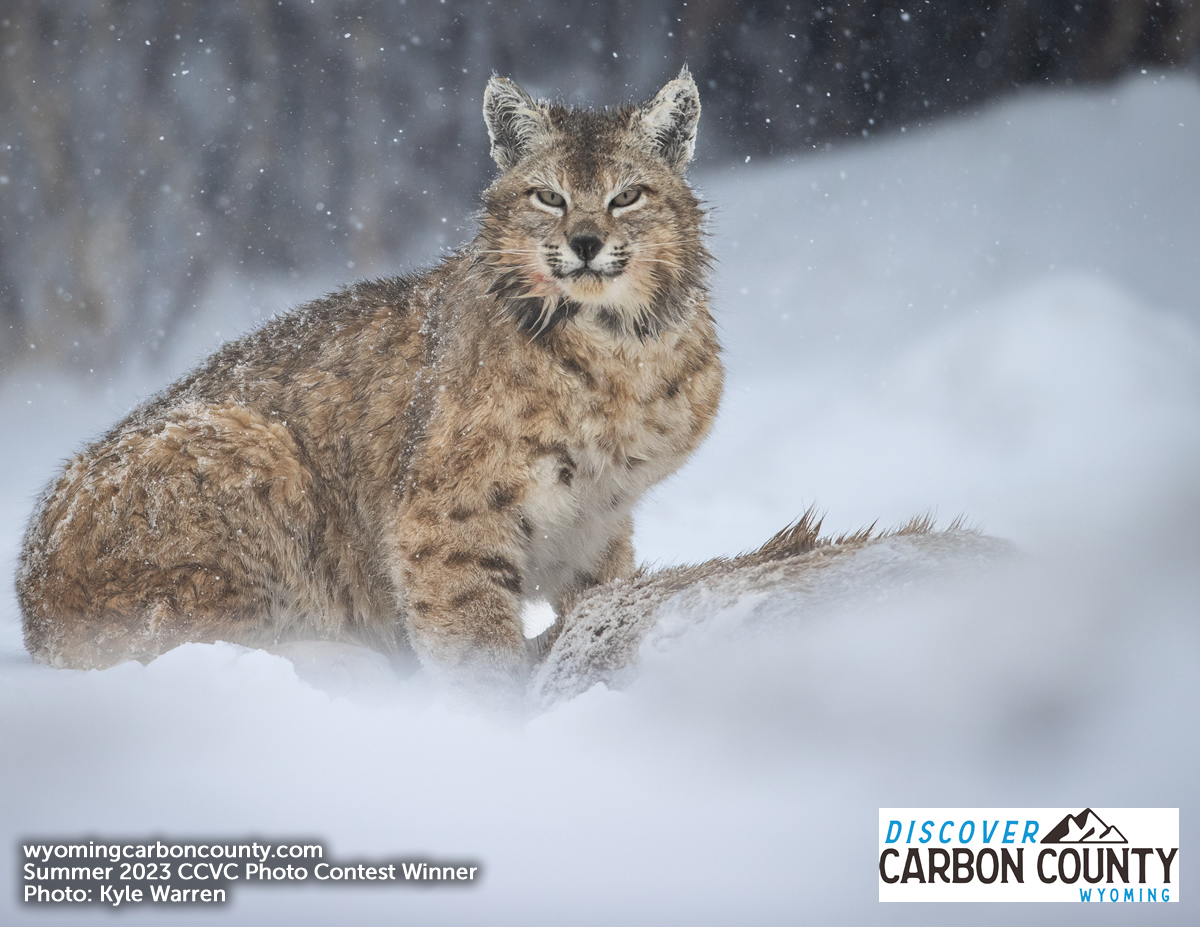 1st Place: "Bobcat" by Kyle Warren of Hanna.
Kyle won the 1st Place Prize of $150.00 for his magnificent photo of a Bobcat in the snow.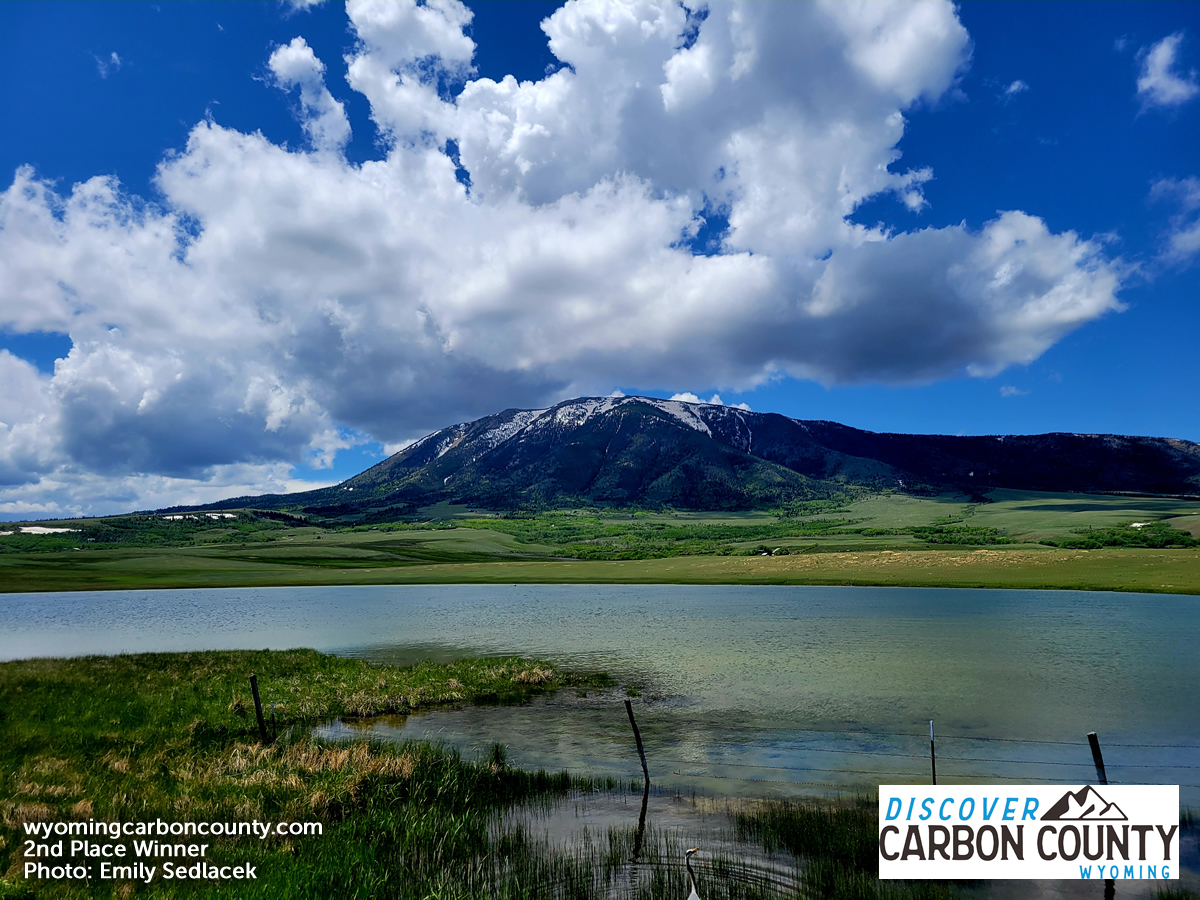 2nd Place: "Elk Mountain" by Emily Sedlacek of Hanna.
Emily has won $100 for her beautifully authentic photo of Elk Mountain showcasing our lovely Carbon County in green.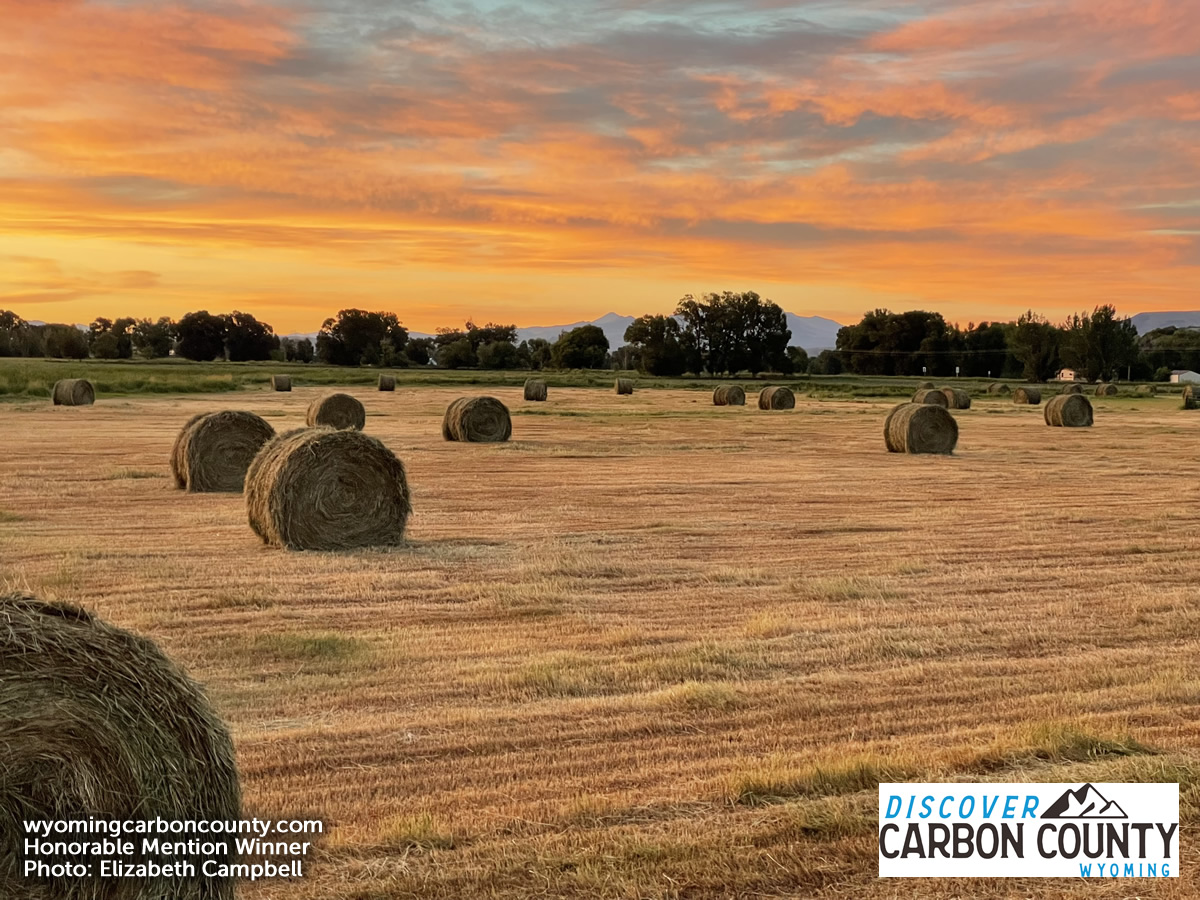 Honorable Mention: "Harvest time" by Elizabeth Campbell.
Elizabeth was awarded $50 for her wonderful photo of a Little Snake River area hay field.
The winners of the Summer 2023 Photo Contest are:
1) First Place $150 Winner - Kyle Warren
2) Second Place $100 Winner - Emily Sedlacek
3) Honorable Mention $50 Winner - Elizabeth Campbell
A big thank you to everyone who took part in the Summer 2023 Photo Contest!
The Board of Directors at the Carbon County Visitors Council appreciates each participant for sharing their incredible photos capturing the beauty of our county. Exciting rewards await: the top prize is $150, with a $100 cash prize for second place, and an additional $50 cash prize for honorable mention. Not only that, but winners will also enjoy the spotlight with their photos featured on the Carbon County Visitors Council website. Selected images may even find a place in ads and marketing materials, contributing to the promotion of travel and tourism within our stunning county!
If you didn't win a prize try again in the upcoming photo contest starting this winter. 
Thanks to all participants for helping us share the beauty & uniqueness of Carbon County, Wyoming through your photography!
Photos are judged by the Carbon County Visitors Council Board of Directors. Judges only view the photos and do not know photographer names until a winner is choosen. We have awarded cash prizes to over 49 talented photographers over the years. Are you our next winner? Submit your photo in the next photo contest to find out if you have a winning eye for photography.
To see all the entries online visit:
- CCVC Photo Contest Entries on Facebook