Sinclair, Wyoming is beautiful, peaceful and centrally located.
"The Oasis in the Desert."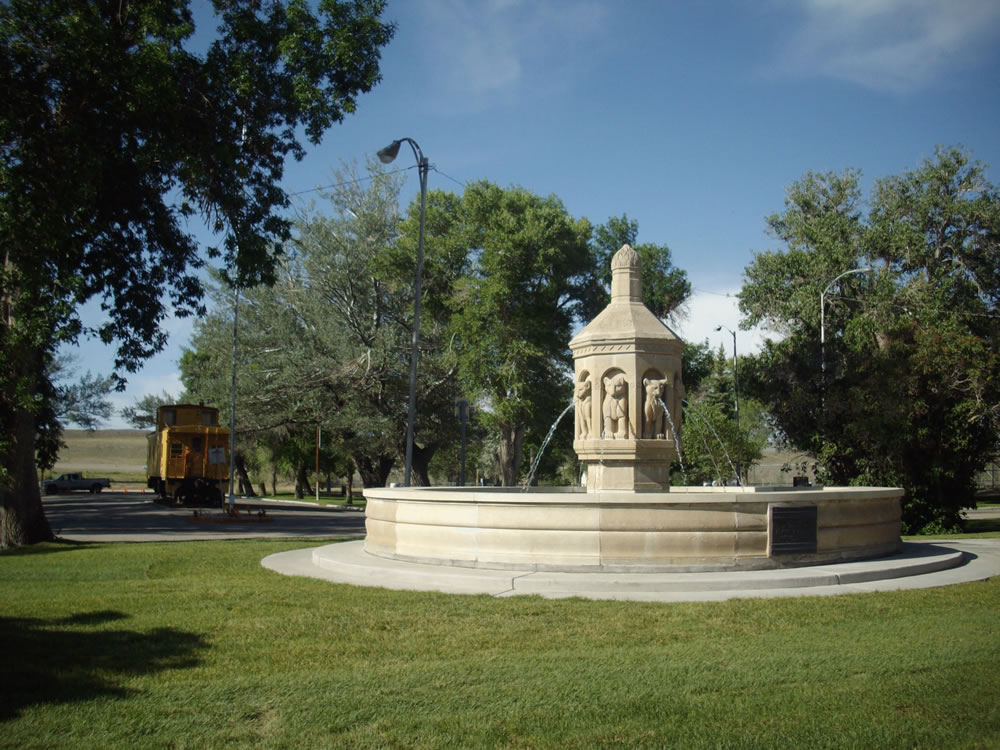 We are conveniently located between the mountains and desert on Interstate 80, six miles east of Rawlins, Wyoming. As for local statistics and climate, Sinclair has a population of 450 people. It is located at an elevation of 6,592 feet. The town comprises an area of approximately one square mile. It has a semi-arid and low relative humidity climate.
Sinclair is a gateway to a rich history and several recreational areas including: Historic Sinclair, Parco/Sinclair Museum, Seminoe State Park, Sinclair Golf Club and Recreational parks.
---
BUSINESS LOCATED IN SINCLAIR:
Su Casa Café
The Corner Bar
Sinclair Wyoming Refining Company
I-80 Travel Plaza
---
Sinclair Highlights:
Visitors to Sinclair will find beautiful and imposing structures, all following the same general Spanish architectural style in several buildings and residential sections. Most original town sites are listed in the National Register of Historic Places. (Wyo. place #250.)
A large unique fountain rests in the town plaza, erected in 1927 to honor Parco's founder, Frank E. Kistler. The town name was changed to Sinclair in 1943. The fountain was recently renovated and is on all summer.
The First National Bank of Parco was open from 1924 until 1933. The interior was finished in American Walnut. Parco/Sinclair Museum now occupies this site. Sinclair's Lasting Legacy project was opened in August 1990.
Relive the past of Parco/Sinclair through our memorabilia, artifacts and potpourri. The museum is open year round and is free to the public.