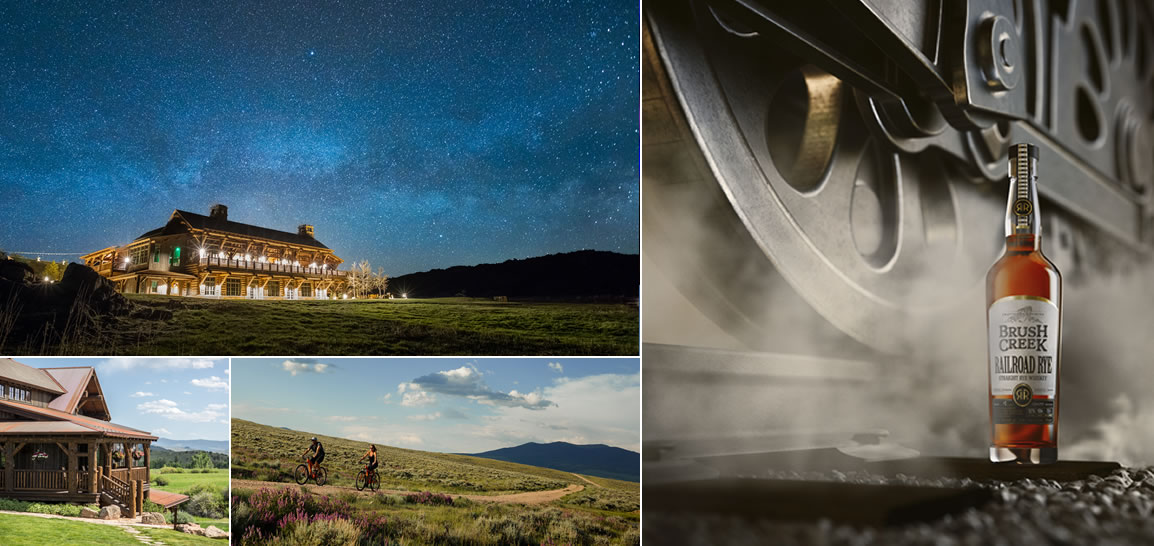 Award Winning Brush Creek Ranch Releases new Railroad Rye Whiskey
Carbon County, Wyoming is home to the amazing all inclusive resort Brush Creek Ranch. Brush Creek Ranch is famous for their 30,000 acre ranch experience loved by celebrities and awarded the Conde Nast Travel Top USA Resort 8 years in a row. In 2021 it was also awarded Travel & Leisure World's Best Award and the Conde Nast Travel Reader Choice Award.
Brush Creek Ranch has a new feather in it's hat with the roll out of its just released Railroad Rye Whiskey.
The Brush Creek Ranch Distillery is located on The Farm at Brush Creek Ranch. The Brush Creek Ranch Distillery adds its new Railroad Rye Whiskey to their impressive line up of Straight Bourbon Whiskey, Straight Rye Whiskey, New American Gin, and Brush Creek Vodka.