Lions Club Rodeo: June 20, 2020
Join the fun as the Riverside-Encampment Lions Club presents the 60th Annual Woodchoppers Jamboree & Rodeo on June 20th.
Learn more & get tickets online at: https://www.woodchoppersjamboree.org
---
Platte River Rodeo Association Rodeo: July 10-11, 2020
The annual, two-day amateur rodeo features your favorite events: barrel racing, bronc riding, team roping, steer wrestling and bull riding. Activities for the kids include mutton bustin' and steer riding. Admission is just $7 per person per day and children 5 and under are free! Held Friday and Saturday nights at 7 pm the Buck Springs Rodeo Arena. Please call Terri Hinkle for more information 307-326-8825.
---
Little Snake River (Lions Club CRPA/WRA) Rodeo: Cancelled for 2020
Annual Little Snake River Lions Club CPRA/WRA Rodeo Saturday at 7:30pm and Sunday at 1pm (slack at 8:00 am). $1000 Added for rough stock, $500 all other events. Buckles in each even plus All Around. Happening at Russell Community Park in Dixon, Wyoming. Rodeo Dance after the performance on Saturday night. Fun Days to follow after Sunday's performance. Fun Day books open the Monday of the rodeo. Call 307-383-7976 for more information.
Watch Video of the Little Snake River Lions Club Rodeo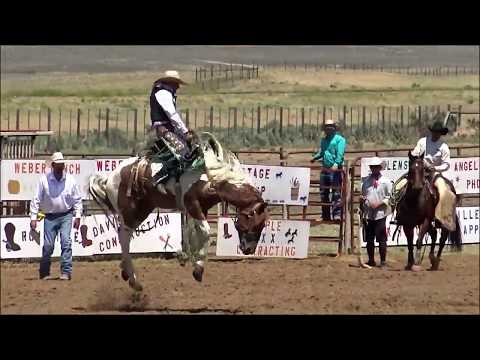 ---
WRCA Ranch Rodeo: Cancelled for 2020
Working Ranch Cowboy Association strives to preserve the lifestyle of the working ranch cowboy. There will be a minimum of 10 teams, and as many as 20. The winning team is automatically entered to the WRCA Finals in Amarillo in November. All team members must prove that they are a current "working cowboy" through payroll documents etc. which makes it pretty unique to other rodeos. Rodeo is held in Encampment, Wyoming. Contact Nick Wamsley 307-327-5550 for more information.

---
Saratoga Bullfest: August 21-22, 2020
The Saratoga Bullfest, a bull riders-only event is held at Buck Springs Rodeo Arena. For info on the Saratoga Bullfest, please call Bo 307-326-7991.

A special thank you to Pam Meyer for the use of select photos of Saratoga's Bullfest used in the photo slider.
---
Carbon County Fair and Rodeo: August 1-8, 2020
The Carbon County Fair Grounds are located between East Spruce & Daley Street and between Harshman & Rodeo Street in Rawlins, WY.
View the full schedule of events: http://carboncountyfairgrounds.com
General admission to the Carbon County Fair is free!!
Rodeo on Wednesday and Friday. Demolition Derby on Saturday.
The charges are: $10 for ages 12+; $5 for ages 6-12 and free for 6 & under.
Contact the Fairground office for more information: 307-328-7811 or visit: http://carboncountyfairgrounds.com
** Special Thanks to Kaylee Kerbs Photography for the use of photo.