Carbon County Wyoming is the place to go if you are looking for wide open spaces and low populations - perfect for folks who need a break from crowds.
Let's explore one of those places: The Kennaday Peak Lookout Tower is located in the Medicine Bow-Routt National Forest. The fire tower is located atop Kennady Peak and to the east of Saratoga, Wyoming. The lookout sits at an altitude of 10,788 ft (3,288 m) and features a breathtaking view of the surrounding area including Barrett Ridge, the Platte River Valley, Pennock Mountain, Elk Mountain and Medicine Bow Peak.
The Kennaday Peak Fire Lookout is a manned fire lookout, the last fully functional fire lookout on the district. The fire lookout tower welcomes visitors and has a photo display of other fire lookouts and firefighter gear.
It's great for folks who want to summit a peak but might not be able to hike up as Kennaday Peak can be reached by vehicles. The best time to go is summer or fall.
Kennaday Peak Fire Lookout is registered in the National Historic Lookout Register. It's register number is US 230, WY 5. Learn more about the registry here: http://nhlr.org/lookouts/us/wy/kennaday-peak-lookout/
Getting There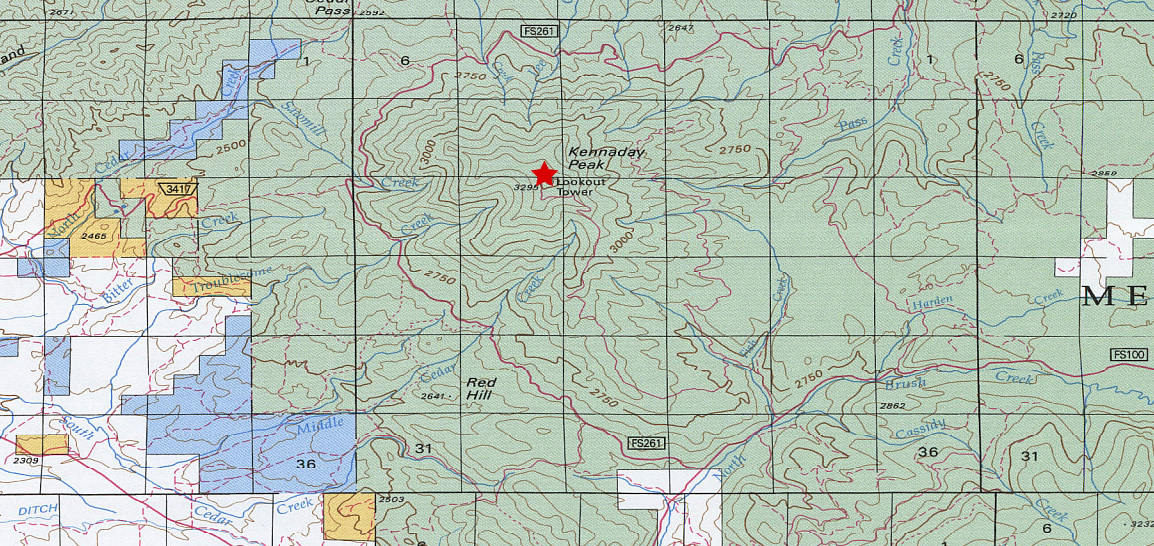 You can get to the lookout area parking lot by driving east on Wyoming Highway 130 until you get to Brush Creek Road (also called Forest Road 100). On Brush Creek Road you will travel for 6 miles and then take a left on Forest Road 215 which you will take for an additional 6.5 miles to the summit. Forest Service roads are usually open from June through October but this depends on seasonal conditions. While you don't need a 4-Wheel Drive for this gravel road a high clearance vehicle is recommended. You will also want to be prepared for steep grades. We do not suggest taking the road during severe weather conditions.
Coordinates: N 41° 27.123' W 106° 31.061'
The Lookout Cabin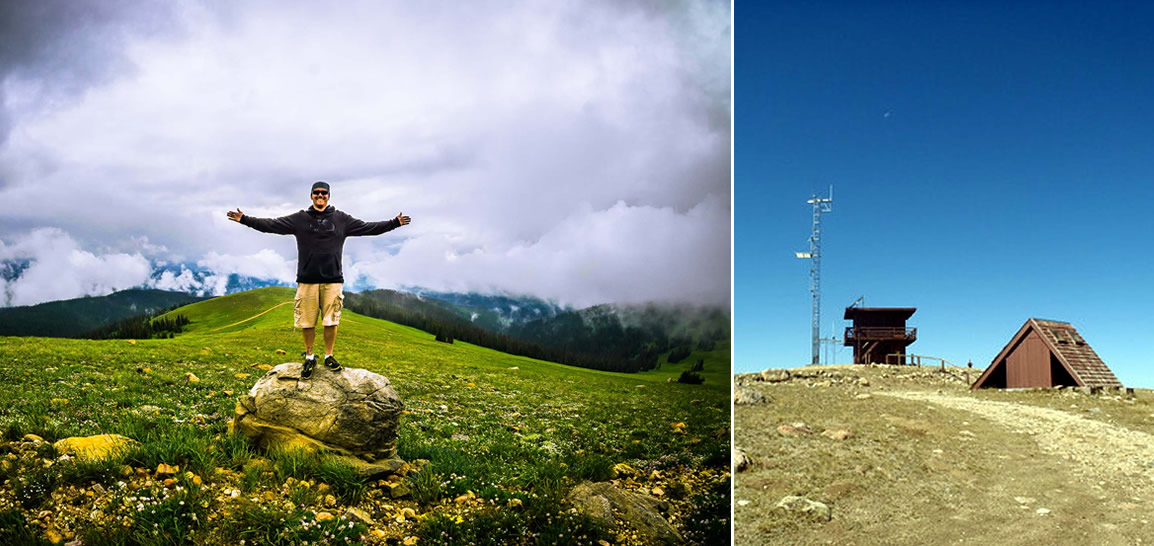 The original fire lookout tower was built by the Civilian Conservation Corps in the 1930's but the original fire tower is gone. The present 15'x 15' R-6 flattop with catwalk was constructed in 1964 on a 10' concrete block base. A small interpretive site has been established on the lower level for the many visitors who visit the lookout each year. The lookout cabin offers 360 degree views of the Medicine Bow-Routt National Forest.
Recreational Opportunities
The area around the lookout offers opportunities for hiking (no maintained trails), mountain biking and horseback riding. The lookout is also ideal for guests who simply want to relax and enjoy picnics, campfires and stargazing at night.
Nearby Places to Find Lodging
Nearby Camping
Lincoln Park, Brush Creek, and Bow River Campgrounds are all nearby Kennaday Peak.