Carbon County Visitors' Council (CCVC) conducts two photo contests per year. 
The 2023 Photo Contest was launched last winter, and all entries were due by September 30th, 2023.  At the October 2023 CCVC dba Discover Carbon County Wyoming Board of Directors judged a total of 43 photo entries.  
Discover Carbon County Wyoming is pleased to announce the winning pictures of the 2023 Photo Contest: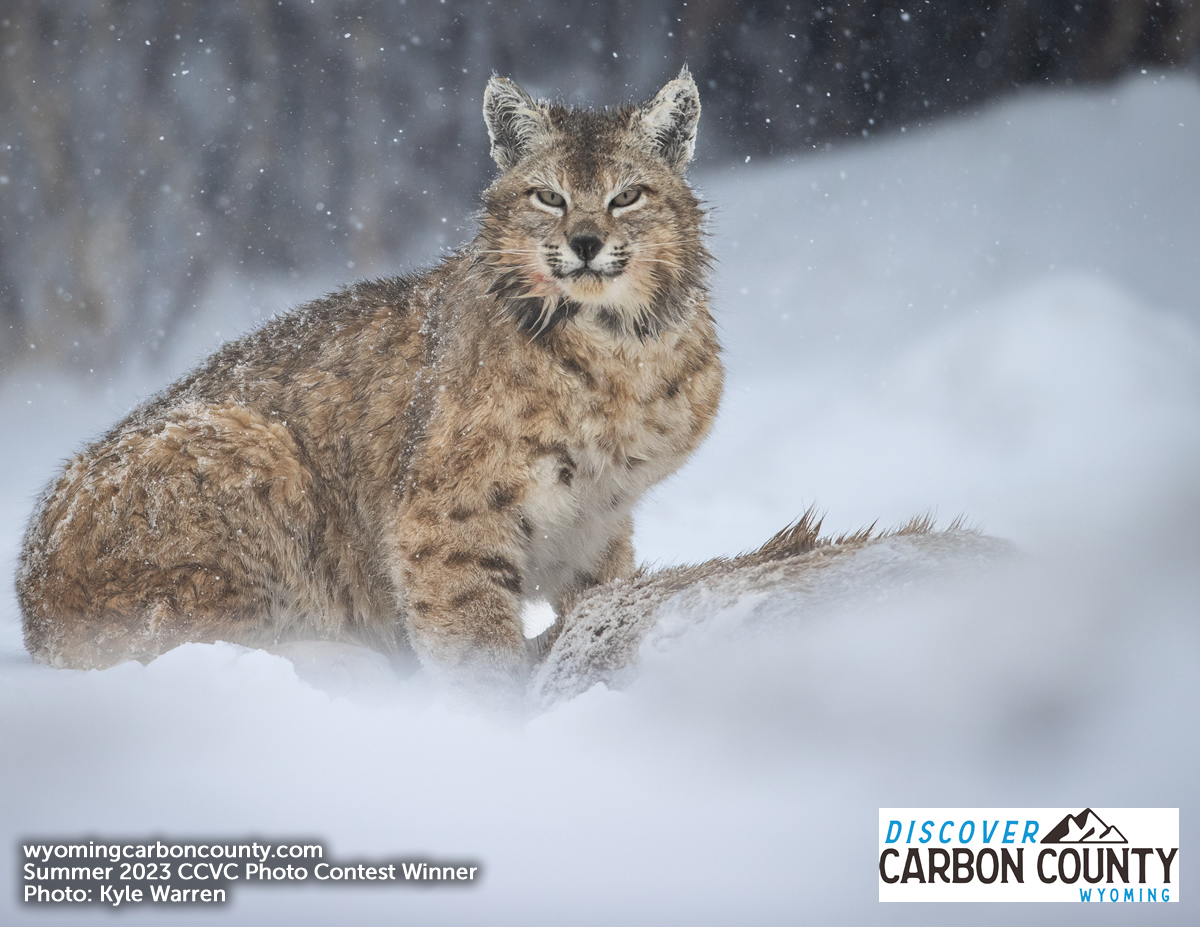 1st Place: "Bobcat" by Kyle Warren of Hanna.
Kyle won the 1st Place Prize of $150.00 for his magnificent photo of a Bobcat in the snow.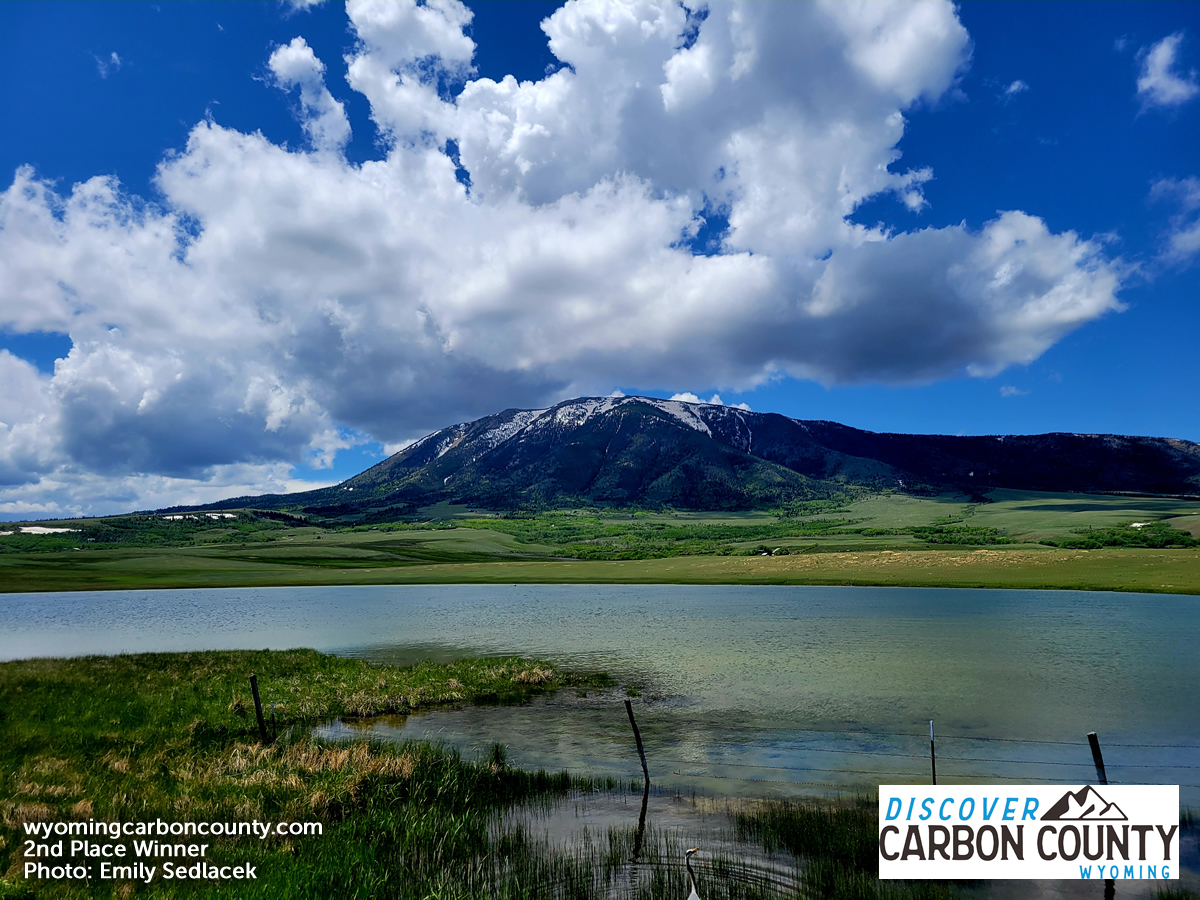 2nd Place: "Elk Mountain" by Emily Sedlacek of Hanna.
Emily has won $100 for her beautifully authentic photo of Elk Mountain showcasing our lovely Carbon County in green.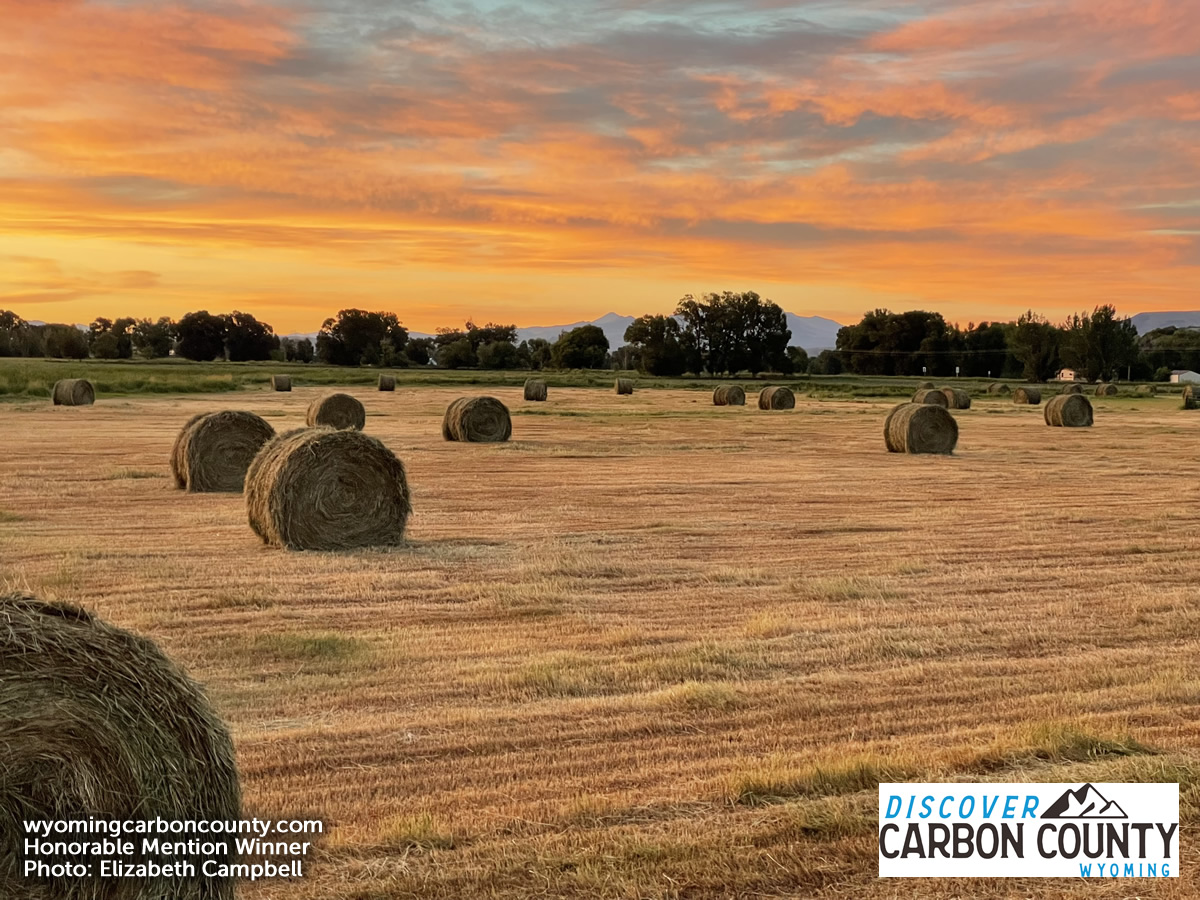 Honorable Mention: "Harvest time" by Elizabeth Campbell.
Elizabeth was awarded $50 for her wonderful photo of a Little Snake River area hay field.
CCVC dba Discover Carbon County Wyoming retains the copyright for all photos entered in our annual photo contests and uses many of the photos in advertising to Discover Carbon County Wyoming.