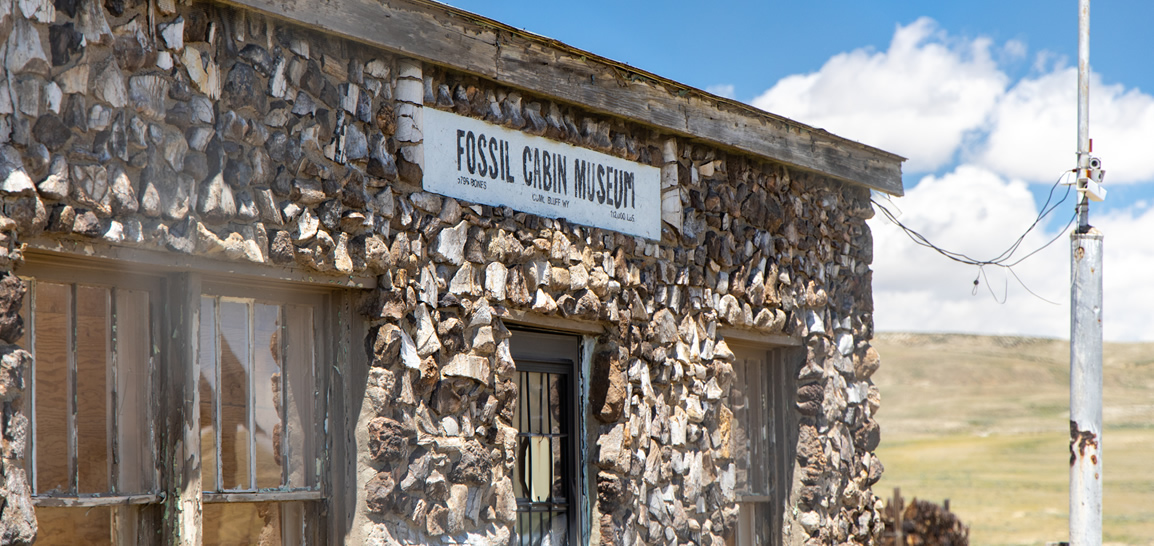 Fun Fact: The Official State dinosaur is the triceratops 
Carbon County, Wyoming has its own collection of places to vist for paleontologists and paleo-enthusiests.
The World's Oldest Building: The Fossil Cabin at Como Bluff
The fossil cabins is located on US Route 30/287 around 5 miles east of Medicine Bow in Carbon County, Wyoming. The cabin was built alongside the Lincoln Highway in 1932 by Thomas Boylan using dinosaur bones he collected from nearby Como Bluff.
The cabin is supposed to contain around 5,800 dino bones and has been called the "world's Oldest Building". It is listed in the National Register of Historic Places for being unique and for being directly related to the nation's first transcontinental highway.