If you're looking for picturesque mountain views and incredible fishing Carbon County Wyoming is your destination.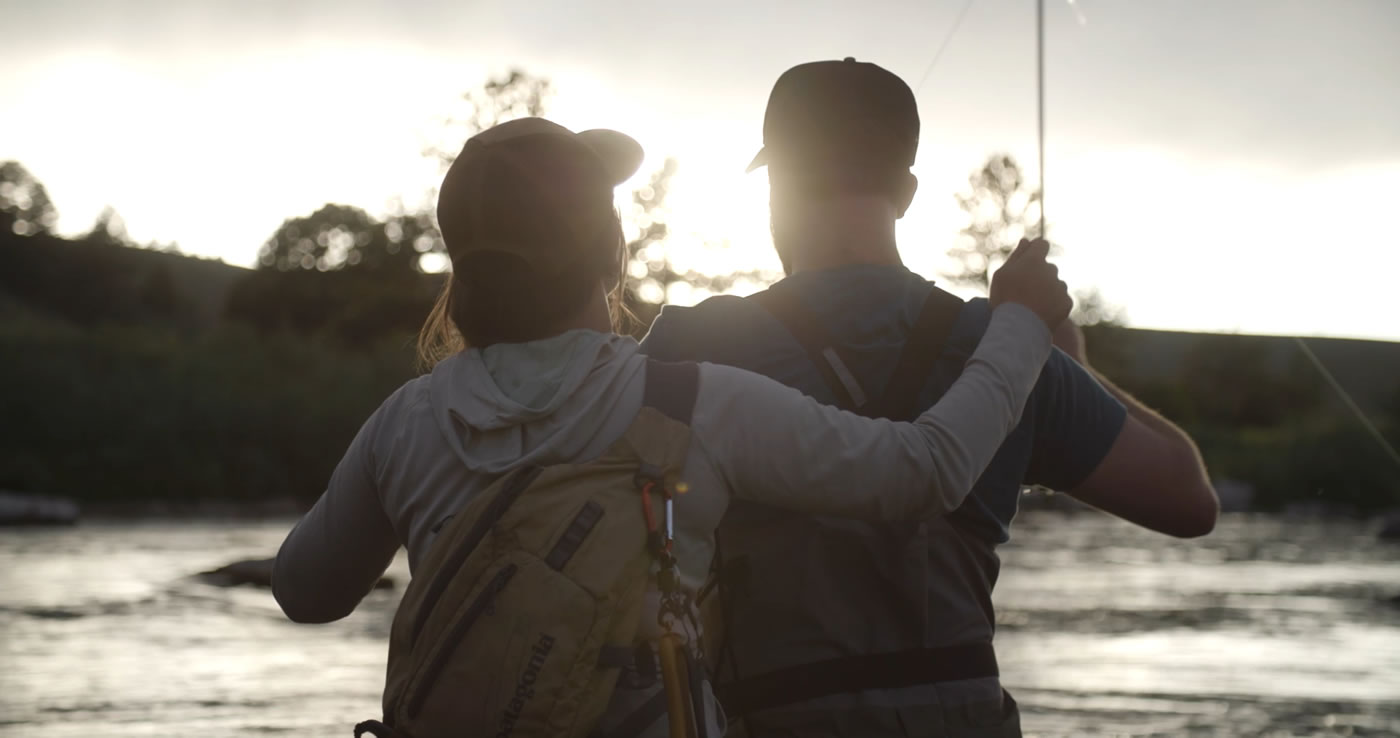 Places to fish in Carbon County include the North Platte River, Encampment River, The Little Snake River, alpine lakes, Seminoe Reservoir, Saratoga Lake and more. Rainbow, Brown and Cutthroat trout are numerous in our pristine rivers. Walleye can be found in Seminoe Lake and lower elevation lakes and make great for great eating. Carbon County has numerous fishing guides with the experience to ensure a successful fishing expedition.

If you are planning on fishing via power boat Hog Park Reservoir (25 miles south of Encampment in the Sierra Madre Range), Seminoe Reservoir (a short drive north of Rawlins, Hanna and Medicine Bow), Saratoga Lake (5 miles north of Saratoga) or the High Savery Reservoir located just off County Road 401 between Rawlins (Hwy 71 south from Rawlins turns into County Road 401) and Savery are all great fishing destinations with plenty of room to explore.
---
Fishing Regulations & Fishing Licenses
Wyoming Game and Fish is your best resource for fishing regulations and license information.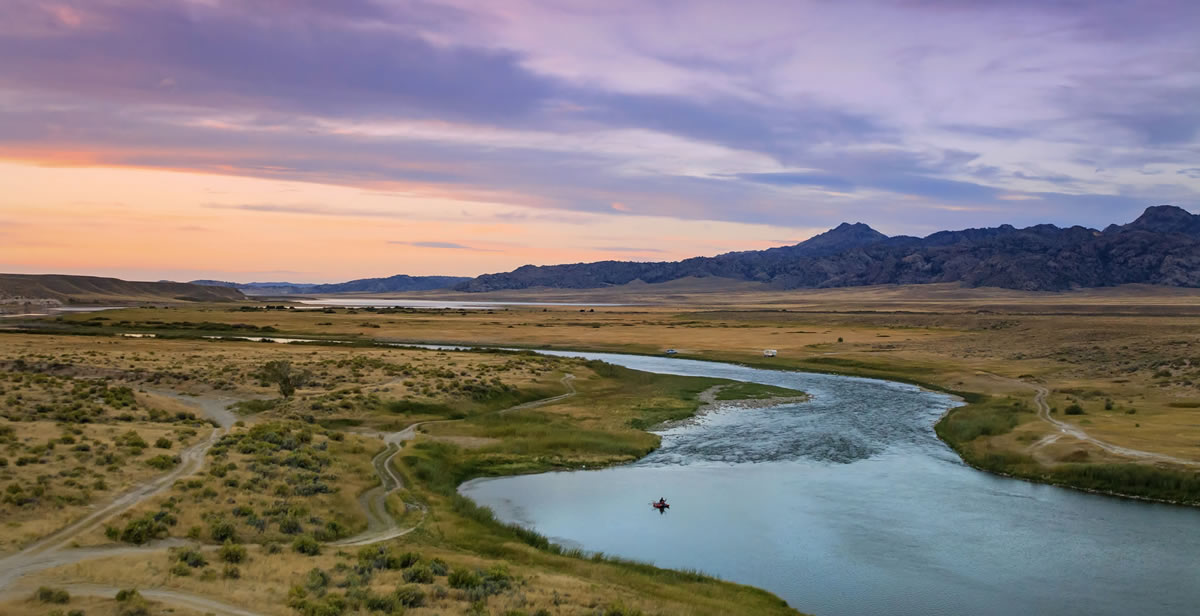 The World Famous Miracle Mile
The North Platte River has a 104-mile stretch through Upper Platte Valley named as a blue-ribbon trout stream by Wyoming Game and Fish. Near Seminoe Reservoir lies a 7-mile stretch of river famous for huge trout and great fly fishing. This stretch of the North Platte River is called Miracle Mile. For those who love to fish, Miracle Mile is a little stretch of heaven.

Navigating to Miracle Mile:
From Sinclair: Take County Road 351 north for 45 miles (this road may be closed or require chains during winter months)
From Hanna: Take County Road 291 north; turn west on County Rd 351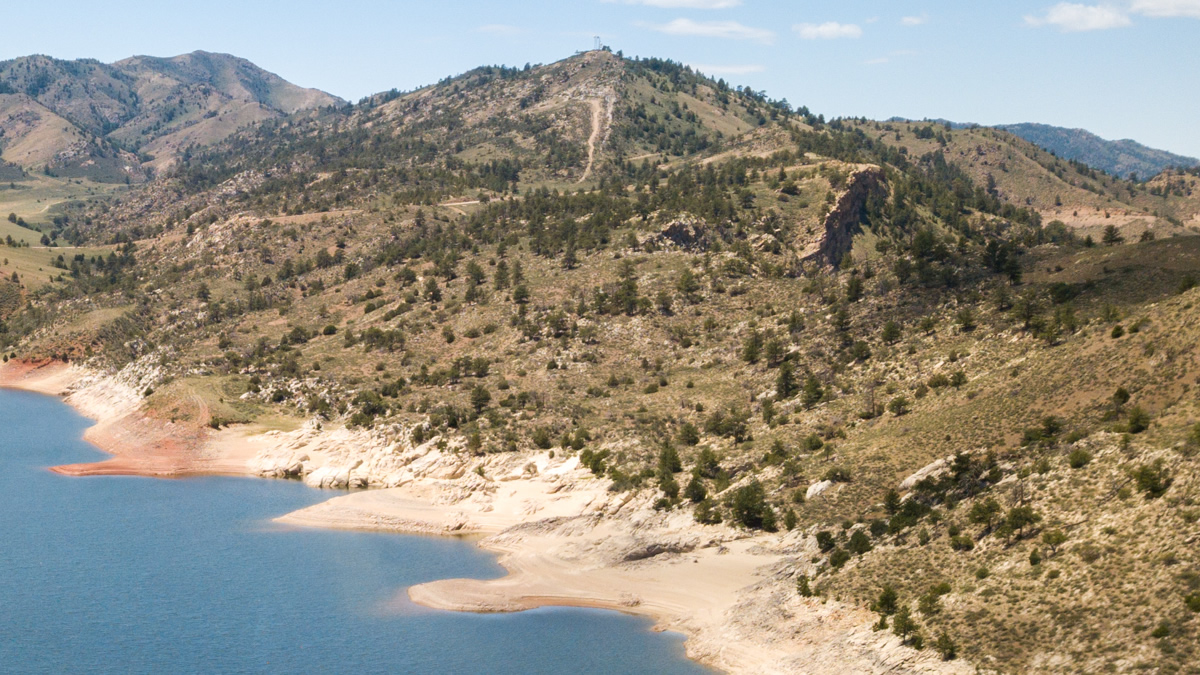 Seminoe State Park

Good river fishing can be found along the North Platte River from I-80 at Fort Fred Steele State Historic Site all the way to the Gray Reef Area below Alcova Dam. In between lies the famous "Miracle Mile," well-known for its blue ribbon fishing. Seminoe Reservoir offers some great fishing, particularly in June and July, for both trout and walleye. Both species inhabit the entire reservoir, though there are areas of greater concentration for each. State record walleye have been pulled from Seminoe in years past.
---
Guided Fishing Tours and More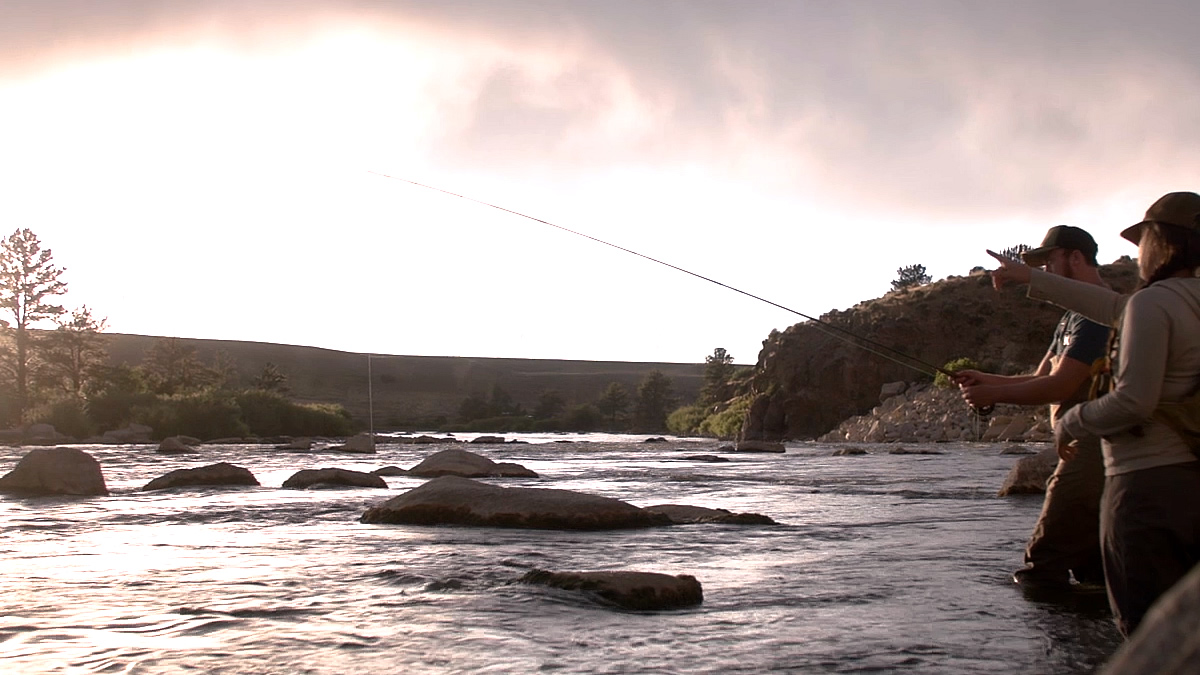 Blaine's Scenic River Trips - Saratoga Specializes in scenic float trips for families and groups interested in wildlife viewing, natural history, Wyoming and local history and geology. Float with the most knowledgeable and experienced guides on the North Platte or Encampment River. Fly and spin fishing equipment, lunch, bottled water, soft drinks, binoculars, guide books, sunscreen and floatation devices provided. 6 Hour and evening float trips. 307-329-5030 307-326-3528

The Lodge and Spa at Brush Creek 307.327.5284 fax 307.327.5970 Physical Location: 66 Brush Creek Ranch Road Saratoga, WY 82331 Description / Amenities: Nestled in South Central Wyoming's North Platte River Valley, between the towering peaks of the Sierra Madre and Snowy Mountain ranges, lies The Lodge & Spa at Brush Creek Ranch. View Website

Downriver Adventures - Baggs 307-383-2583

Hack's Tackle and Outfitters - Saratoga Hack's Tackle and Outfitters offers full and half day scenic float trips, full, half day and overnight fishing trips raft and canoe rentals and shuttle services for all North Platte River accesses. There is also an onsite fly and tackle shop.   Call 307-326-9823 to set up your Saratoga, Wyoming adventure. View Website

Harrison's Guest House & Guide Service - Saratoga Your host, guide and the owner, Mitch Bangert, has 28 years experience exploring and fishing the Platte River Valley. 14 years ago he found his home in Saratoga that is now his client's base for their fishing excursions.View Website

Ladder Ranch - Savery/Encampment In Wyoming, the Home Ranch features four and one-half miles of Battle Creek, habitat to wild brook, rainbow, cutthroat, and brown trout. We also offer fishing in Colorado, on the Little Snake River. The Ladder Ranch owns one mile of the river for your fishing pleasure. We have several lodging options for fishermen who would like to stay near where they hunt. These lodging options include self-serve cabins and full service rooms. View Website

North Platte Trouters – Saratoga North Platte Trouters is dedicated to providing the highest quality fly fishing and outdoor experiences available in the west. We offer a variety of fly fishing and scenic float trips on six different river systems throughout the state with over 200 miles of fishable water including Wyoming's only designated "wild and scenic" and "blue ribbon" trout streams. 970-227-2405 View Website

Out West Safaris - Rawlins Out West Safaris offers a variety of fishing trips. Drift boats and rafting trips are an excellent way to see the North Platte River. Seminoe Reservoir is fished with motor boats 307-324-9357 View Website

Peak View Outfitters - Baggs Fish the beautiful Little Snake River and the clear mountain streams of southwestern Wyoming! Peak View Outfitters provides fully guided 1 to 5 day fishing trips for rainbow, native and brook trout with access to several miles of private streams and waters. View Website

Q Creek Ranch – Medicine Bow This Orvis-endorsed lodge is the most recent recreational addition to Q Creek. The 30 lakes on the ranch range in size from a few acres to nearly 100 acres. Whether you're a world class angler or beginner, you will have success at Q Creek. Ponds range from prairie-like waters near the ranch headquarters to the solitude of high, backcountry stream-fed lakes. 307-356-4200 View Website

Spur Outfitters LLC - Encampment Spur Outfitters has put together one of the finest fly fishing destinations in the West. The properties offer a wide variety of environments: high mountain lakes, trophy trout ponds, wild trout filled creeks, and guided float trips down the Encampment and North Platte Rivers. Access to 10 miles of private water on the Upper North Platte and Encampment Rivers. 307-327-6505 View Website