Carbon County Wyoming has some of the best snowmobiling offerings anywhere.
Explore over 500 miles of groomed and ungroomed trails with terrain to please users with skill levels ranging from the novice to the expert.  Snowmobiling occurs in primarily three recreational areas, each offering excellent trails and conditions.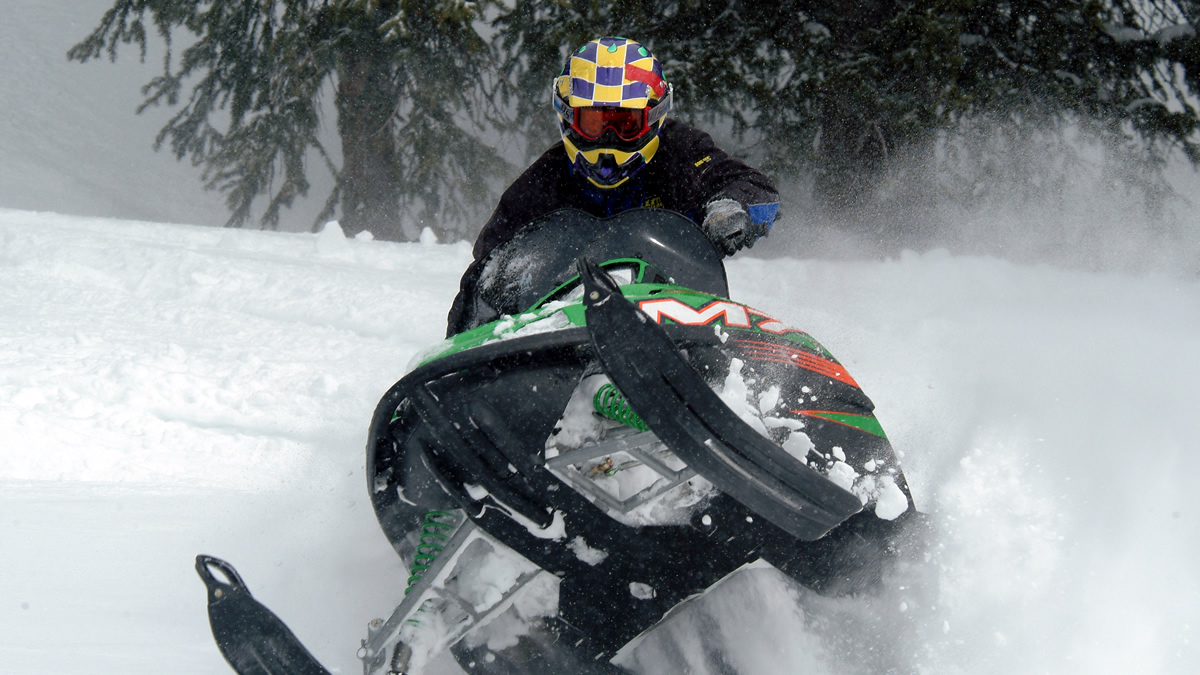 ---
Ten Mile Inn - Ryan Park
The Ten Mile Inn is located on the Snowy Range Rd (Hwy 130) at Ten Mile. Sled right out of your cabin. Also enjoy cross country ski trails, fishing, wild life viewing and the spectacular scenery of the Snowy Range. 307-326-5928
The Lodge and Spa at Brush Creek
Physical Location: 66 Brush Creek Ranch Road Saratoga, WY 82331
Description / Amenities: Nestled in South Central Wyoming's North Platte River Valley, between the towering peaks of the Sierra Madre and Snowy Mountain ranges, lies The Lodge & Spa at Brush Creek Ranch. 307-327-5284 fax 307-327-5970
The Place – Ryan Park
The Place is located in beautiful Ryan Park, 20 miles SE of Saratoga. From The Place you  can enjoy access to the J Trailhead giving you access to some of the best snowmobiling in the state. 
Medicine Bow Lodge
Physical Location:  Star Rt. 8A Saratoga, Wyoming 82331 Snowy Range Hwy 130
Description / Amenities:  The Medicine Bow Lodge And Guest Ranch is located at approximately 8500 feet in the Snowy Range of the Rocky Mountains. The closest town is Saratoga, Wyoming which is about 22 miles to the west. The land on which the Guest Ranch sits is located in the Medicine Bow National Forest. Snowmobiling, cross country skiing, snow shoeing Day and Overnight Horse Trips, Home made meals and snacks.
Rates: $80.00 - $165.00 307-326-5439 or 800-409-5439 
Rendezvous Lodge LLC – Ryan Park
Experience 300 or more inches of snowfall in the Snowy Range. Rendezvous Lodge rents snowmobiles and ATV's. Gasoline, lodging and dining are also available at this snowmobiling mecca. The Rendezvous Lodge was even featured in the March 2006 Snow Goer Magazine and in the February 2005 issue of Our Town Casper. 307-326-8998 or 888-326-8998
Spur Outfitters LLC - Encampment
Surrounded by the Sierra Madres and Snowy Range Mountains in south central Wyoming, the Silver Spur Ranches is a great place to park your sleds after a day in the powder, we have two beautiful lodges to accommodate you and your companions. Incredible meals are provided and wonderful surroundings await your return from a day spent outdoors. 307-327-6505
Saratoga Hot Springs Resort - Saratoga
The Saratoga Hot Springs Resort is a permitted outfitter for the Snowy Range. They offer guided and unguided tours and can customize a trip to suite your snowmobiling needs.  They also rent cross country skis and snowshoes.   After a great day of playing in the Wyoming powder, relax at the Saratoga Hot Springs Resort's private hot springs or have a fresh cold microbrew in the Snowy Mtn. Brewery. 307-326-5261
---
Snowmobiling Areas
A) Snowy Range - Snowy Range is the largest and most developed, extending across the width of the Snowy Range and encompassing a good deal of its length. The area is accessed from Saratoga, Riverside, Encampment and Elk Mountain, Wyoming. A great place to spend your winter vacation.
Total Miles: 306 Groomed: 170 Ungroomed: 136 Elevations: 7,000 feet to 11,000 feet Season: November through May Season Temperature: +30 F to -30 F Snow Depth: Up to 12 feet For more information Visit Website
---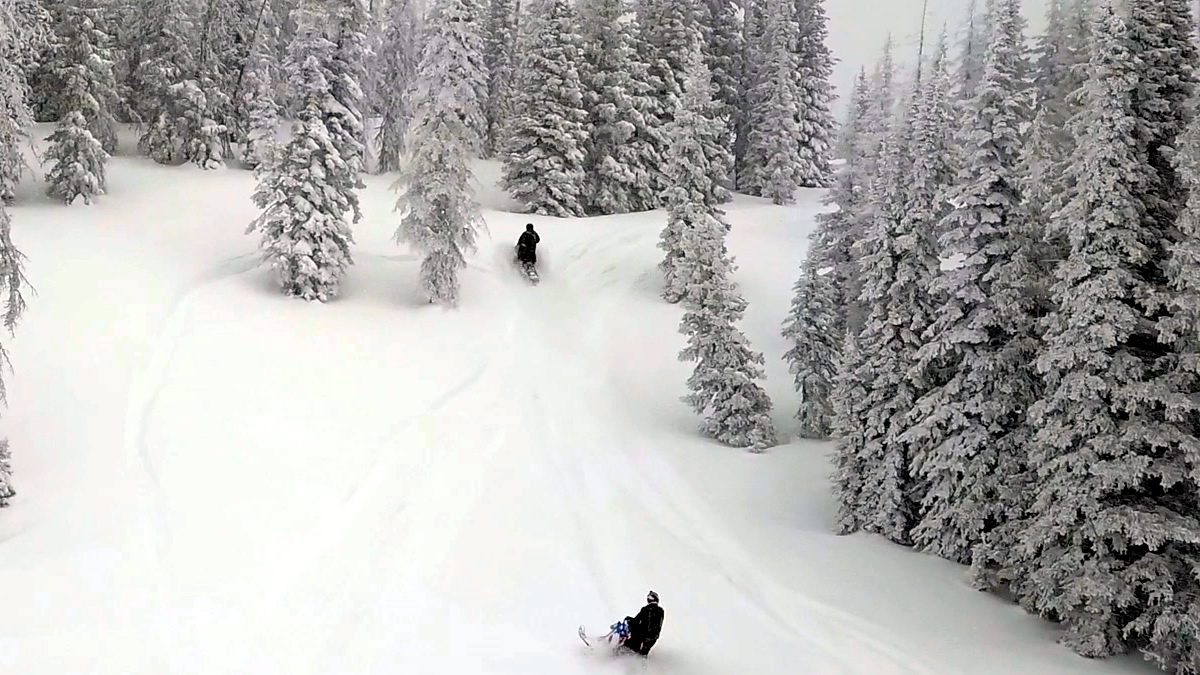 B) Sierra Madres This area is accessed from Baggs on the West and Encampment on the East. This area borders the wilderness and is some of the most beautiful county in the world. Another great place to spend your winter vacation. Recommended for boondockers who love champagne powder by SnoWest Magazine, Feb 07!
Total miles: 110 Groomed: 50 Ungroomed: 60 Elevations: 7,000 feet to 11,000 feet Season: November through May Season Temperature: +30 F to -30 F Snow Depth: Up to 8 feet For more information Visit Website 27 miles from Clark, CO to Hog Park Reservoir
---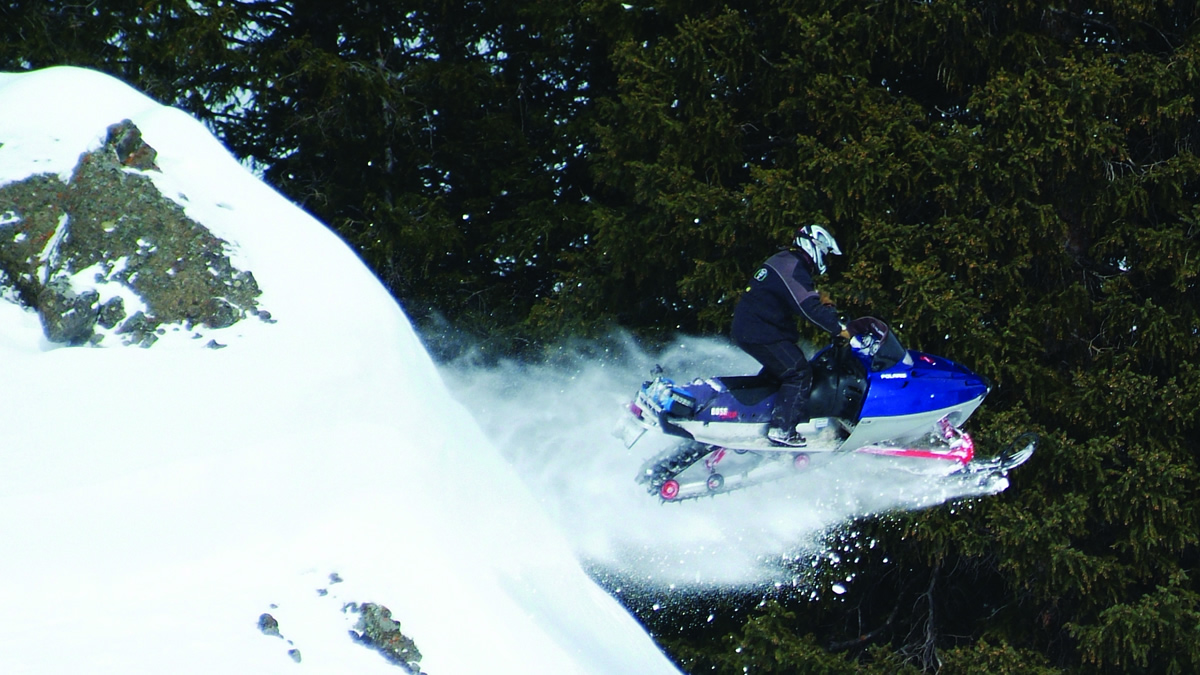 C) Shirley Mountains Shirley Mountains is a remote area north of Hanna and Medicine Bow comprised of BLM administered public land. Public access to the area is available along the Shirley Mountain
Loop Road on the East and North side of the mountain.
Ungroomed: 90 No services available. Please respect private land.
---
Detailed maps of snowmobile trails available at the Wyoming State Snowmobile Program director in Cheyenne, at 307-777-7550, or by clicking this link WyoTrails and requesting area trail maps to be sent to you.
---
Ryan Park: A Snowmobiling Destination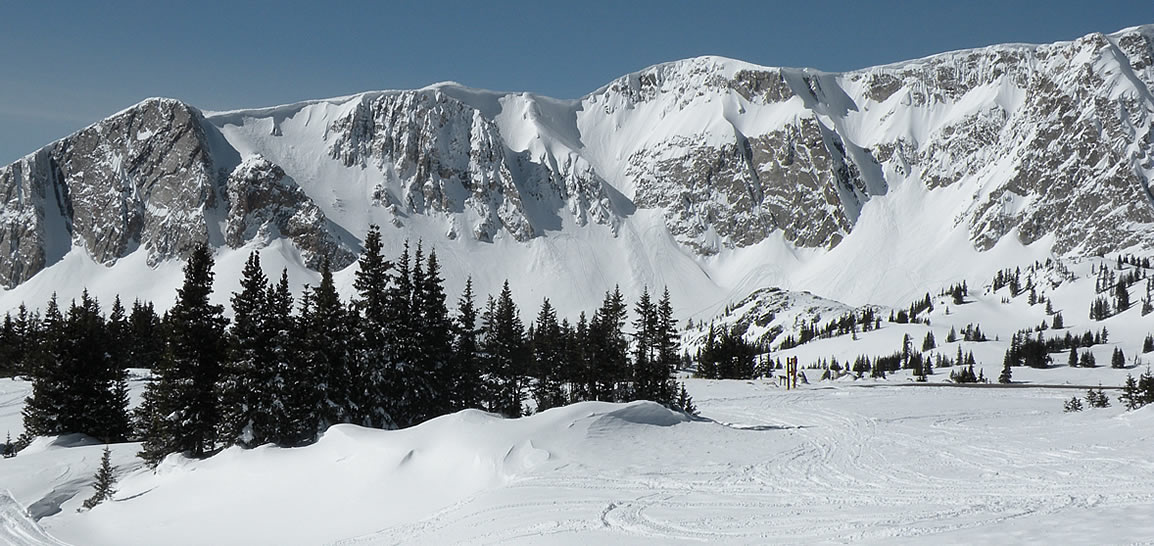 Wyoming is known for their extreme temperatures throughout the year. Even though you may think of Carbon County, Wyoming as primarily a summer destination there are also lots of great winter activities. Carbon County has fantastic snowmobiling trails and is considered a top destination by snowmobile enthusiasts.