The Carbon County Museum
The Carbon County Museum preserves and interprets the rich heritage of Carbon County and the diversity of its communities to inspire an appreciation of the past, and to spark curiosity about the future.
The museum collection includes over 30,000 artifacts and archive items. Admission is free and open year round.
---
Carbon County Museum has exhibits highlighting the rich heritage of cattle and sheep ranching as well as mining throughout the county.
Find Native American artifacts and cultural information. The Sweetwater one house school house is also on display. You will love the great displays in this museum showcasing Wyoming's colorful past. The Museum contains photos, newspapers, files on various topics, manuscripts, justice dockets. Admission is free.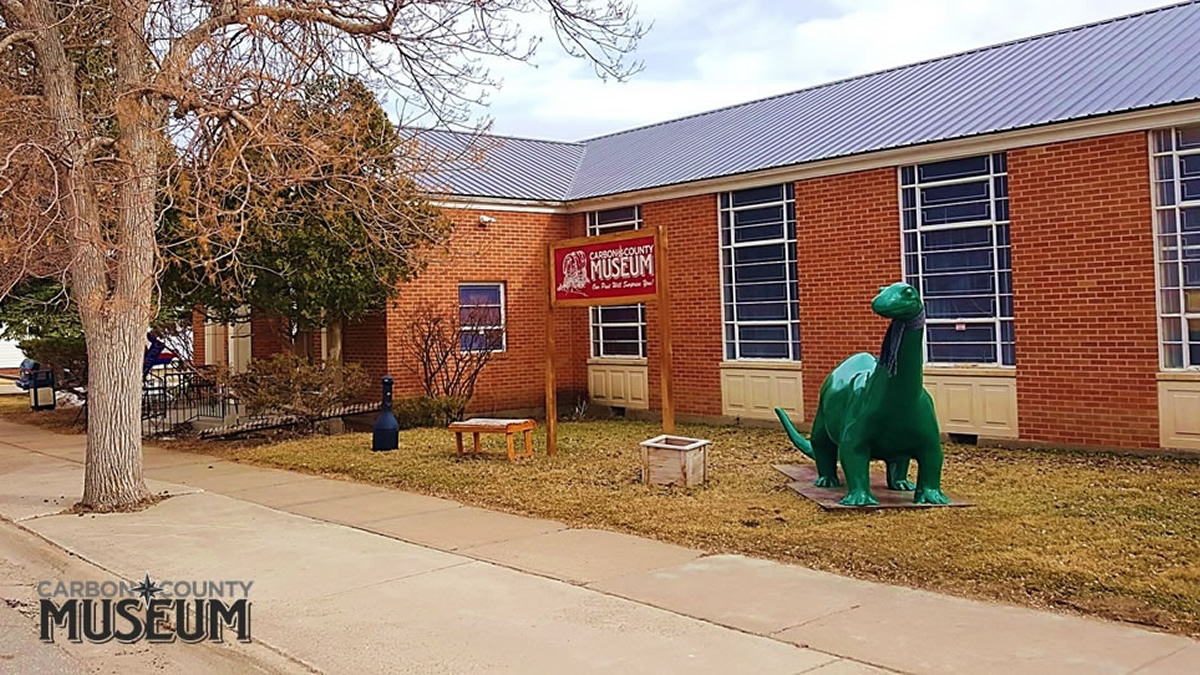 Carbon County Museum History
In 1940, amateur historian Rev. Hugh Fulton petitioned for and was granted a small room in the county courthouse for the new Carbon County Museum. The museum was open during regular courthouse hours. Admission was free and the museum had an open-door policy. Vandalism quickly ended this and the museum became available by appointment only. The museum is still admission free today, but no appointments are necessary to come and enjoy a piece of Wyoming's history.
The museum continued to grow until it was officially moved from the courthouse to the building on 904 West Walnut Street in 1976, where it remains to this day. The collection has expanded due to the many contributions of Carbon County patrons over the years.
Our museum is proud to house numerous artifacts that have impacted the community over time, including some of the artifacts related to "Big Nose" George Parrot, the Washakie Hide Painting, an original wyoming sheep wagon, and many other important and sometimes surprising artifacts!
Through the support of local and nationwide individuals, our collection continues to grow and develop to reflect the true uniqueness of Carbon County.
Read Blog on Carbon County Museum