Take a tour of the Wyoming Frontier Prison in Rawlins, Wyoming.
The Old Wyoming State Penitentiary in use from 1901 - 1981 is now listed on the National Register of Historic Places and offers hour-long guided tours that take visitors through three cell blocks, the cafeteria, the grounds and the Death House. Convolutions of Statehood inspired plans for a State Prison of Rawlins, just one score after the Civil War. Construction of the old prison began in the summer of 1888 and when great slabs of rock and sandstone were dragged from the Larsen Stone Quarry south of Rawlins. After 13 years of major funding problems, and extraordinarily harsh Wyoming weather, construction was completed and prisoners were moved from the territorial prison on  December 12, 1901. Having served the State of Wyoming for over eighty colorful years the  old prison was abandoned September 6, 1981 when the prisoners were transferred to a new prison located south of Rawlins.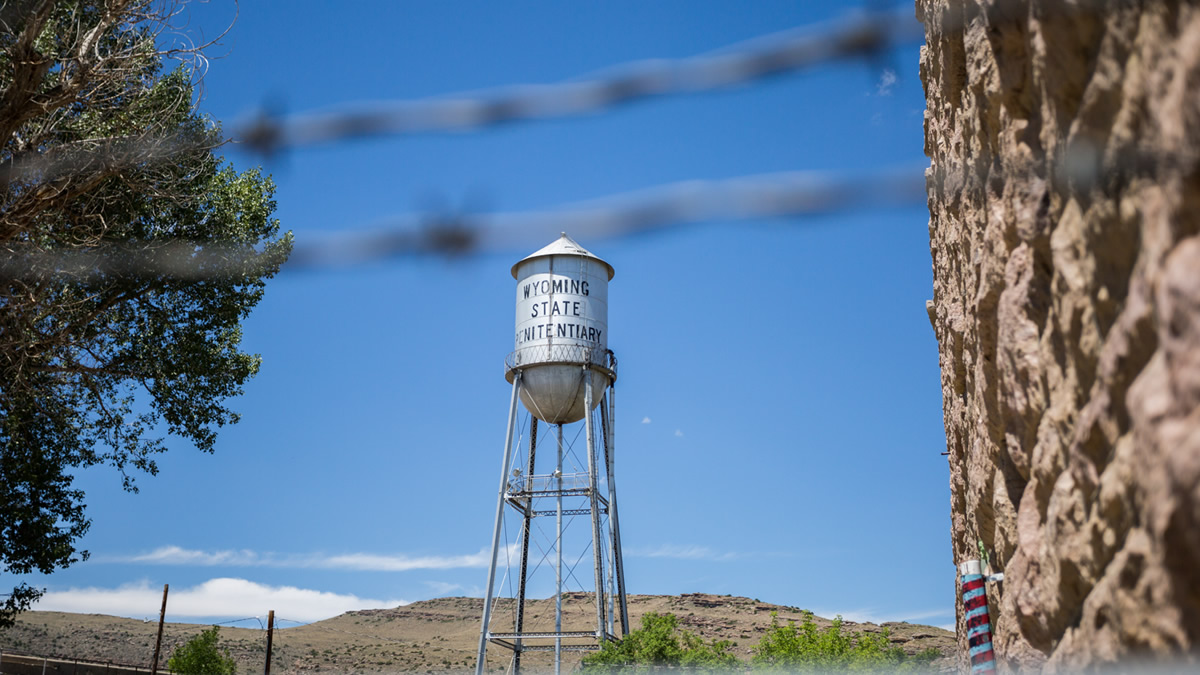 If you are visiting Rawlins, Wyoming, you will definitely want to take a tour of this historic landmark.
The tours take about an hour and cost $12 for adults & $9 for children & seniors. On your tour you will explore 3 cell blocks and the spooky gas chamber where unfortunant prisonors met their end. Hear stories of the Old Pen from executions and lynchings to brilliant escapes. These tour is not for the faint of heart as some say that the place is haunted. The tours are also pet friendly so you can bring your "best friend" on the tour with you.
You will want to contact the Wyoming Frontier Prison staff for current tour schedules. There is also a gift store onsite where you can pick up souvenirs.
Around Halloween the Old Pen offers special Halloween tours guaranteed to give you goosebumps!