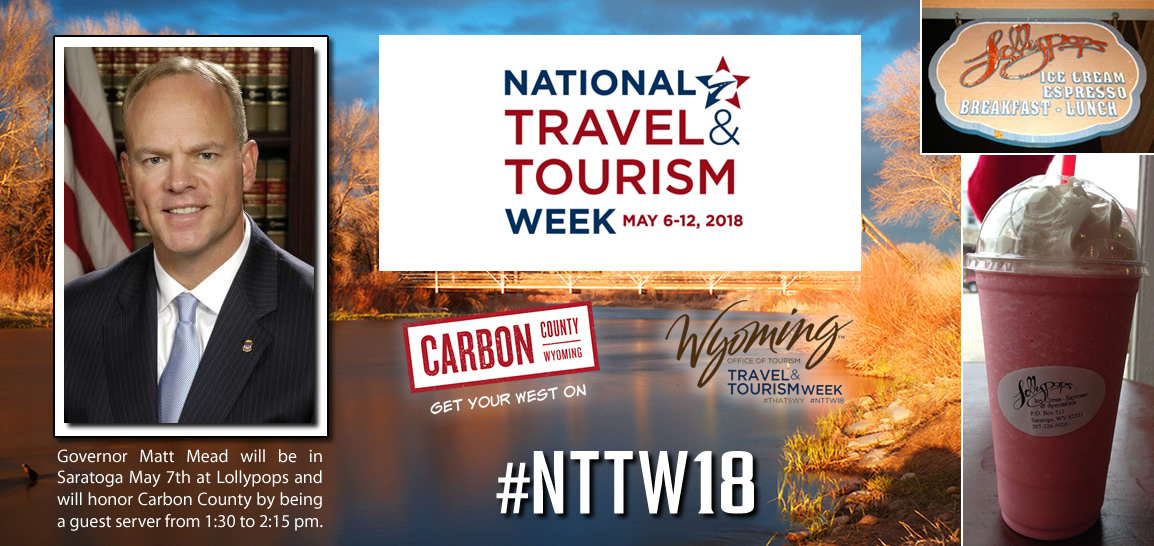 Local Industry Gathers to Endorse the Economic Impact of Travel and Tourism
Here in Carbon County, the travel, tourism and hospitality industry is celebrating the power of travel as part of National Travel and Tourism Week (NTTW), slated for May 6 - 12, 2018.
Held annually in May, NTTW unites states, communities and businesses across the country to champion the impact of travel and what it means to American jobs and economic growth. In Wyoming, tourism is the state's second-largest industry and is a major economic driver as travelers spent more than $3.5 billion in the state in 2017. Carbon County is kicking off NTTW on Monday, May 7th to highlight the importance of the industry on a local level with Governor Matt Mead honoring us as a guest server at Lollypops in Saratoga from 1:30-2:15PM. Be sure to stop by, join in the fun, have a scoop or two of ice cream, and talk tourism with our Governor.
Read more: Carbon County Celebrates Wyoming's Second-Largest Industry